On November 10, 1952, 16-year-old Jeremiah Reeves was arrested and wrongfully convicted of the rape of Mabel Ann Crowder.
According to the biographer, Joyce A. Hanson, Reeves was a high-school jazz-band drummer who worked as a grocery delivery boy. Crowder claimed rape after she was discovered in her home having relations with Reeves. Most people throughout the black community suspected that the relationship was consensual and an ongoing affair.
On the day he was arrested, nosey neighbors were  suspicious of what might be going on in the Crowder home. They allegedly peeked in the window and saw the couple undressing, so Crowder screamed she was being raped.
Reeves was arrested and taken to Kilby Prison, where he went through hours of interrogation by the police. He was strapped into the electric chair and threatened to be electrocuted if he did not admit to committing all of the rapes that white women reported that summer. Scared of what would happen to him if he denied the charges, Reeves confessed to all the reported crimes.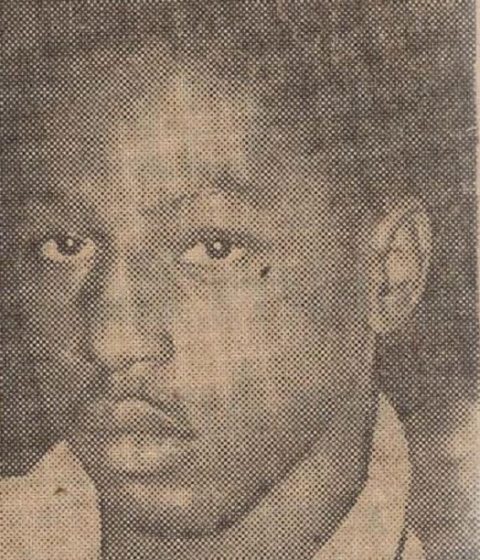 The local NAACP chapter became involved in Reeves case and attracted the attention of national leadership, including lawyer Thurgood Marshall. Marshall and other counsel won the reversal of Jeremiah's conviction on December 6, 1954, when the United States Supreme Court ruled that the judge at Jeremiah's first trial should not have prevented the jury from hearing evidence of how his confession was obtained.
Rosa Parks began to correspond with Reeves, which resulted in the teenager's poetry published in the Birmingham World. His second trial was held in June 1955, in which he was again convicted and sentenced to death. However, this time, all the appeals were unsuccessful, and he was executed on March 28, 1958 at the age of 22. Reeves had spent the majority of his time in jail writing poetry, and he willed his final poem to his mother.
During the time Reeves was imprisoned, several white men in Alabama had also been charged with rape. However, their accusers were Black girls and women. These men were seldom arrested. On the rare occasion in which they were arrested, they were soon released by the grand jury. None of these cases were ever brought to trial.
sources:
http://www.al.com/news/index.ssf/2015/02/the_execution_of_jeremiah_reev.html
https://en.wikipedia.org/wiki/Jeremiah_Reeves