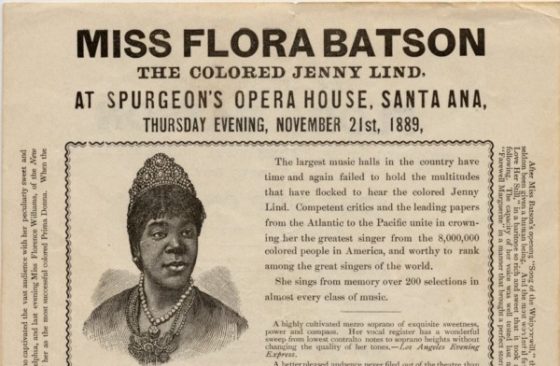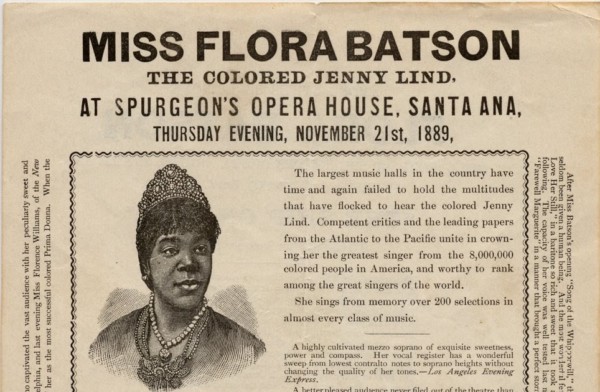 3 Top Facts about Flora Batson
Well-known black concert singer
Dubbed as "The Double-Voiced Queen of Song
Often called Matilda Sisseretta Jones' rival
Flora Batson was a well-known black concert singer, nicknamed "The Double-Voiced Queen of Song" because of her soprano-baritone range. The press often referred to her as "the colored Jenny Lind."
Batson was born in Washington, D.C. on April 16, 1864. She began singing at a young age, in her church choir. In 1885, she began touring with the Bergen Star Company and became internationally known. She performed with Matilda Sisseretta Joyner Jones in 1885 in Providence, Rhode Island and was sometimes considered her rival.
In 1887, she married John Bergen who promoted her career, even dubbing Batson "The Real Patti." Batson's career was supported by Bergen's management and touring company. Under his management, she performed all over the world, including performances for royalty and religious leaders.
After the death of her husband in 1896, Batson toured with numerous singing companies. She sang duets with Gerard Millar in the South before the War Company. They also toured together in Australia in 1899 and 1900 with Orpheus McAdoo's Georgia Minstrels and Genuine Alabama Cake Walkers. Flora Batson died on December 1, 1906.
source:
https://en.wikipedia.org/wiki/Flora_Batson