Louis Lorenzo Redding was a prominent lawyer and civil rights advocate. He was the first African-American to be admitted to the Delaware bar, and was part of the NAACP legal team that challenged school segregation in the Brown v. Board of Education case.
Redding was born in Alexandria, Virginia, to Lewis and Mary Ann Redding. The family moved to Wilmington, Delaware, when Redding was quite young. Redding attended segregated public schools and graduated from Howard High School, the only high school for African-Americans in the state at the time, in 1919. He enrolled at Brown University and graduated with honors in 1923.
After college, Redding became vice principal of Fessenden Academy in Ocala, Florida, and later taught at Morehouse College in Atlanta. In 1925, Redding entered Harvard Law School; he was the only African-American in Harvard Law's graduating class of 1928.
Redding began practicing law in Delaware in 1929, becoming the first African-American lawyer in Delaware. He remained the sole non-white lawyer for more than 25 years. Redding handled cases that successfully challenged discrimination in housing, public accommodations, employment, and the criminal justice system.
In 1952, Redding brought two cases to desegregate public schools in Claymont, which was the Belton v. Gephart case, and Hockessin, the Bulah v. Gephart case. Gebhart v. Belton was combined with cases from three other states and the District of Columbia to become part of the landmark U.S. Supreme Court case in 1954 known as Brown v. Board of Education. Redding argued the Brown case with a team of attorneys that included the world-renowned lawyer, Thurgood Marshall. 
Redding practiced law for 57 years. After his death in 1998, the University of Delaware established the Louis L. Redding Chair for the Study of Law and Public Policy.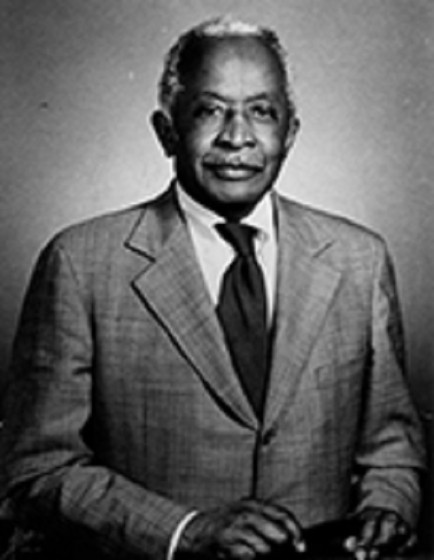 sources:
http://www.reddingms.org/ourpages/auto/2012/9/25/60817869/Louis%20L%20Redding.pdf
http://aaregistry.org/historic_events/view/louis-l-redding-first-black-lawyer-delaware-and-civil-rights-pioneer