Mattie Rice Coney was a schoolteacher and civic leader in Indianapolis. She was a well-known advocate for the inner-city poor.
Coney was born in Gallatin, Tenn., and grew up in Indianapolis, where she lived all her life. She was a graduate of Butler University. Coney put herself through Butler University by delivering newspapers and working at the Ayers Tea Room. She then went on to complete postgraduate studies at Indiana State University, Western Reserve University and Columbia University. After completing school, she taught in the Indianapolis public school system for 35 years, retiring in 1965.
She was active in a variety of neighborhood causes and, in 1964, with her husband, Elmo Cooney, founded a neighborhood group, Citizens Forum, to combat housing discrimination against blacks. The group disbanded in 1984 because of the Coneys' poor health. Coney was known for her no-nonsense philosophies, affectionately called "Mattieisms." Her writings were published in the U.S. News and World Report and New York Times and she was quoted in various newspaper columns.
She received numerous awards and recognition for her work as well, including the Special National Award from the Freedoms Foundation at Valley Forge (1966), Outstanding Citizens Award from Frontiers International; Outstanding Negro Woman Award from the Imperial Court Daughters of Isis, P.H.A. (1972), Distinguished Citizen Award from the from the Southwest Indiana District of Sertoma International (1969).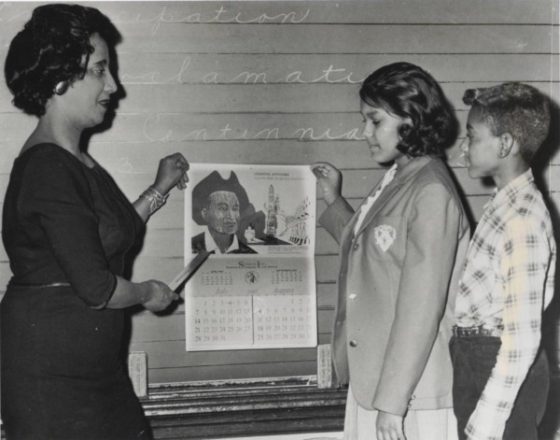 source:
http://www.indianahistory.org/our-collections/collection-guides/mattie-coney-collection.pdf
http://rayboomhower.blogspot.com/2016/01/the-lady-in-hat-mattie-coney-and.html