Peter Spencer was the father of the Independent Black Church Movement. Spencer was born enslaved in Kent County, Maryland, in 1782. He was freed when his master died and became the founder of the first independent Black Christian Church in the United States, A.U.M.P.
Spencer became known in his community as "Father Spencer" as his particular brand of legal advice, literacy, and religious fervor made him popular. He dedicated his life to teaching people how to read and write. He believed in the power of education and religion as a powerful combination.
After the founding of the church, Spencer also created the August Quarterly in 1814, a meeting held in Wilmington on the last Sunday of every August. The Quarterly provided the black communities from several surrounding states with a reunion and religious revival of sorts. Slaves and free laborers were given the day off to attend.
Runaway slaves used the Quarterly as a starting point from which to escape, and Spencer himself aided in the escapes of slaves along with Thomas Garrett, Wilmington's station master. Before his death, he founded 31 churches and several schools. Peter Spencer died on July 25, 1843.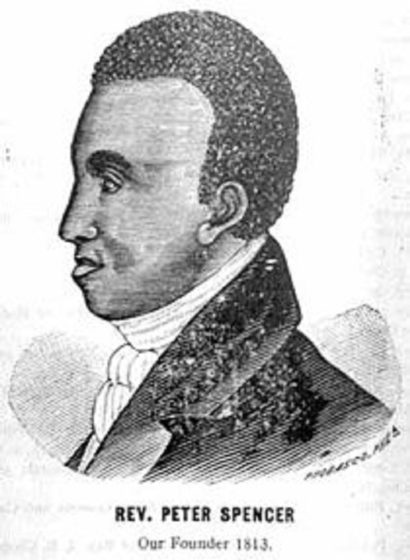 source:
https://en.wikipedia.org/wiki/Peter_Spencer_%28religious_leader%29
http://www.whispersofangels.com/legacy.html