John Oliver Killens was an American writer and activist known for his politically charged novels and his contributions to the Black Arts Movement. He was a founder of the Harlem Writers Guild. Jim Crow laws had an enormous impact on Killens' political and social outlook, and were the source of many of his writings.
Killens was born January 14, 1916, in Macon, Georgia to Charles Myles Killens, Sr., a restaurant manager, and Willie Lee Coleman, an insurance company clerk. His parents were well read and kept on top of the latest trends and events important to African-Americans. His mother introduced him to the work of poet and novelist Paul Laurence Dunbar when he was a young boy.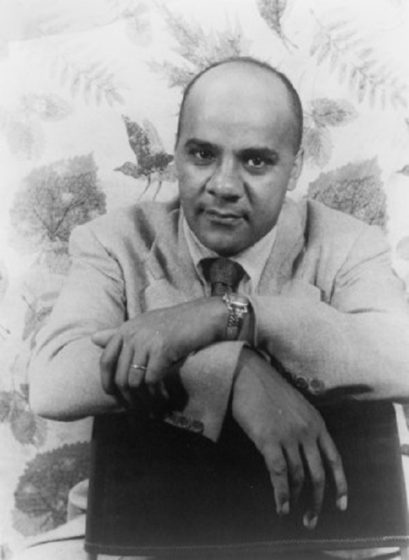 Killens attended several colleges and universities; he ultimately graduated from Howard University with a bachelor's degree and then pursued a law degree at Terrell Law School. World War II interrupted his law studies, as he needed to serve in the military. He endured high racism while serving in the South Pacific, which later inspired his novel, "And Then We Heard the Thunder."
Killens wrote six novels and other literary works, including Black Man's Burden, essays on race in America; Great Black Russian, a biographical work on the poet Alexander Pushkin; and two books for young readers, Great Gittin' Up Morning, a biography of Denmark Vesey, and A Man Ain't Nothin' but a Man, which recounts the adventures of John Henry. Killens also wrote plays, screenplays, and numerous articles and short stories.
He received many honors and accolades, such as the vice presidency of the Black Academy of Arts and Letters, a National Endowment for the Arts fellowship, and a Distinguished Writer Award from the Middle Atlantic Writers Association. The Before Columbus Foundation, which sponsors the American Book Awards, cited Killens for lifetime achievement in 1985. He is also a member of the Georgia Writers Hall of Fame. John Oliver Killens died on October 27, 1987.
sources:
http://aalbc.com/authors/killens.htm