Maude Callen, known as the "Angel in Twilight," provided medical care to poor and desperate people in need. Born in Florida in 1898, she was orphaned as a young girl with 12 sisters. Callen went to live with her uncle, who numbered among the country's earliest black medical doctors. She learned techniques from him and studied at Florida A&M University and the Georgia Infirmary in Savannah.
Callen later moved to Pineville in the early 1920s as a medical missionary and remained the health care provider for the area's residents for many years. She operated a community clinic out of her home, which was located miles from any hospital. Callen provided in-home services to "an area of some 400 square miles veined with muddy roads." She often served as a "doctor, dietician, psychologist, bail-goer and friend" to thousands of desperately poor patients. It is estimated she delivered between 600 and 800 babies in her years of practice. She also devoted time to teaching other women the skills of being a midwife.
Callen received an honorary degree in 1989 from the Medical University of South Carolina. A scholarship was also established at the college of nursing in her name.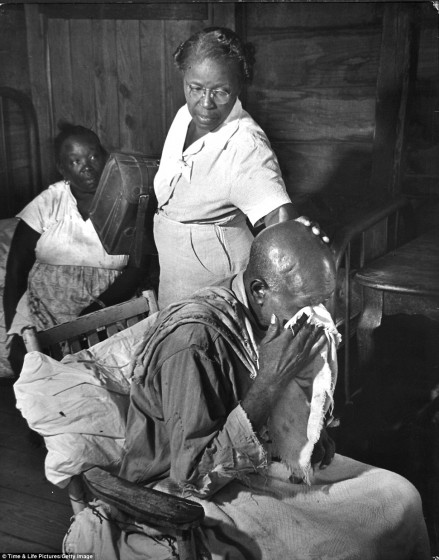 source:
http://allnurses.com/nursing-activism-healthcare/life-photo-essay-369005.html