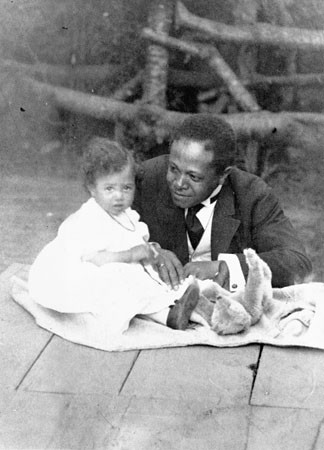 McCants Stewart was the son of a respected black civic leader and confidant of Booker T. Washington.
At age sixteen Stewart entered Washington's Tuskegee Institute in Alabama. Stewart resisted the strict discipline imposed by Tuskegee, and suffered a brief suspension before his eventual graduation in 1896.
After moving back to New York and receiving a law certificate the same year, Stewart began assisting his father's law practice. His father motivated Stewart to leave New York and enroll in the University of Minnesota Law School in 1897. He excelled as a graduate student and received his degree in 1899.
After a year of working under his father, Stewart grew tired of the strict arrangement and moved to Minneapolis, Minnesota to attend the University of Minnesota Law School. His reason for choosing a northern school in a state with a small black population was never revealed, however the change in environment gave Stewart a new sense of purpose and maturity. During his time at the Law School, Stewart challenged discrimination from a Minneapolis restaurant that refused to serve him a meal because of his race.
Stewart received an LL.B. in 1899. That June, alongside his classmates, Stewart was sworn into the state bar by Minnesota Supreme Court Chief Justice Charles M. Start. He set up a legal practice in the Twin Cities, however he also continued working for the newspapers to help finance his continuing education at the Law School. In 1901, he became the first African American to receive an LL.M. from the University of Minnesota Law School.
A few years later, he began spending time in Oregon in 1903. He was allowed to represent clients in local Portland courts before passing the bar examination, and was assigned as the public defender in a few cases in 1903. He set up practice in Portland, however he struggled to make a decent living. The black population of Oregon remained below 1% of the state's total population until World War II. Race relations of the time dictated that white Oregonians rarely hired black attorneys, and the even smaller number of educated, wealthy blacks did not offer much of a market.
The highlight of his legal career was his successful argument of the 1906 civil rights case of Taylor v. Cohn. The case involved Oliver Taylor, a black Pullman car porter, who was required to sit in the balcony at a Portland theater. When informed that the theater prohibited the seating of blacks on the main floor, the plaintiff refused to exchange his tickets and sued the owner for $5000. Stewart argued that protecting the rights of blacks against discrimination was accepted as a matter of public policy, despite Oregon's lack of a civil rights bill.
Stewart's life was seriously affected by physical problems. On April 22, 1909, Stewart was in a streetcar accident: he slipped while running to board which caused his leg to be mangled severely, necessitating the amputation of his left leg below the knee. He began using a prosthetic leg made out of cork. He also began to have trouble with failed vision.
Stewart achieved several firsts for African Americans: he was the first to become an Oregon lawyer, the first to argue and the first to win a case before the Oregon Supreme Court, and the first to receive an LL.M. from the University of Minnesota Law School.
On April 14, 1919, unable to read his morning newspaper and fearing that he was about to go blind, Stewart wrote a note of farewell and shot himself in the head in his office. His body was found the following day by a business associate. His suicide note said: "I am going blind. My sight is gone. I can't see to read. Poor Mac. I can't stand it any longer, so I cashed in."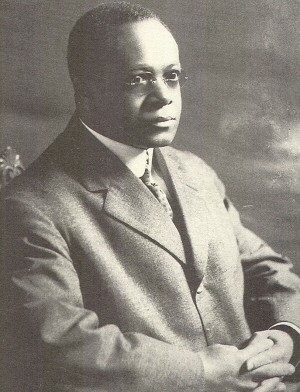 source:
https://en.wikipedia.org/wiki/McCants_Stewart