Charlayne Hunter-Gault is best known for desegregating the University of Georgia and her award-winning work as a journalist.
Born on February 27, 1942, in Due West, South Carolina, she spent most of her childhood moving around as her father, an army chaplain, was often transferred from one base to another. Although her family traveled a lot, Gault spent most of her childhood in Covington and Atlanta, Georgia.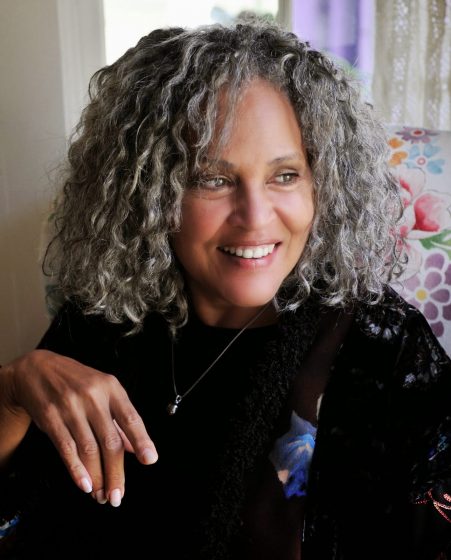 Hunter-Gault was active in numerous clubs and student organizations while attending Turner High School, including the school newspaper, the student council, and the honor society. During her junior year, she surprised her Methodist family by converting to Roman Catholicism.
Hunter-Gault was always interested in journalism and planned to attend a college with a strong journalism program. The only school in Georgia at the time with such a program was the University of Georgia, which did not admit African Americans.
She graduated from Turner High School in 1959, and was the third in her class. Hunter-Gault applied to several mid-western schools. However, during her last year at Turner, she was approached by a group of Atlanta's black civic leaders who were looking for talented students to challenge segregation in Georgia's colleges and universities.
Hunter-Gault and her classmate Hamilton Holmes, Turner High School's valedictorian, decided to apply to UGA. They both were denied admission, and in the fall of 1959, she enrolled at Wayne State University in Detroit, Michigan. However, the two kept submitting their applications, and after two years of fighting, Hunter-Gault and Holmes became the first Black students in the school's history.
Hunter-Gault graduated from UGA in 1963 and accepted her first job as an editorial assistant at The New Yorker. After advancing to the position of staff writer, she left the magazine to accept a Russell Sage Fellowship for one year. She later worked as a reporter and evening anchor for WRC-TV in Washington, D.C., and eventually returned to print journalism in 1968. She joined the metropolitan staff of the New York Times and established the newspaper's Harlem bureau.
Hunter-Gault became a CNN correspondent in 1999, reporting from South Africa. She also served as the bureau chief of the CNN branch in Johannesburg, South Africa.
In 2001, the Academic Building where Hunter-Gault and Holmes first registered for classes at UGA was named the Holmes-Hunter Academic Building to mark the 40th anniversary of the school's desegregation.
sources:
http://www.biography.com/people/charlayne-hunter-gault-37794
http://www.georgiaencyclopedia.org/articles/arts-culture/charlayne-hunter-gault-b-1942