Mary Violet Leontyne Price, the legendary soprano, was born Feb.10, 1927, in Laurel, Miss. Her father James worked in a lumber mill and her mother Katie was a midwife who sang in the church choir.
Price was 14, when she was taken to hear Marian Anderson sing in Jackson, an experience she called inspirational. She rose to international acclaim in the 1950s and 1960s, and was one of the first African Americans to become a leading artist at the Metropolitan Opera.
Her voice was described as "vibrant," "soaring" and "a price beyond pearls," "genuinely buttery, carefully produced but firmly under control."
Even after retiring from the opera stage in 1985, Price continued to appear in recitals and orchestral concerts for another 12 years. She performed in Porgy. She also became the first African American to appear in a leading role in televised opera, causing several NBC affiliates to cancel the broadcast in protest.
She was awarded the Presidential Medal of Freedom (1964), the Spingarn Medal (1965), the Kennedy Center Honors (1980), the National Medal of Arts (1985), numerous honorary degrees, and 19 Grammy Awards, 13 for operatic or song recitals, five for full operas.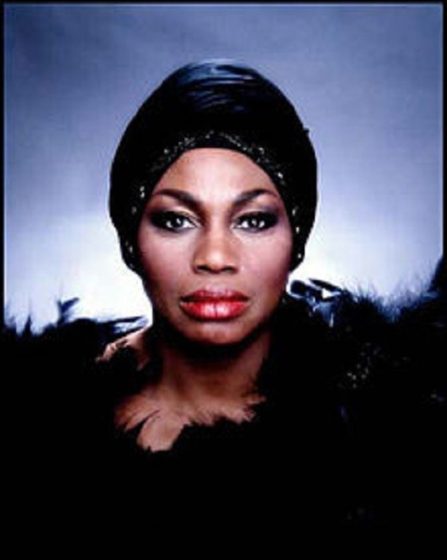 source:
https://en.wikipedia.org/wiki/Leontyne_Price