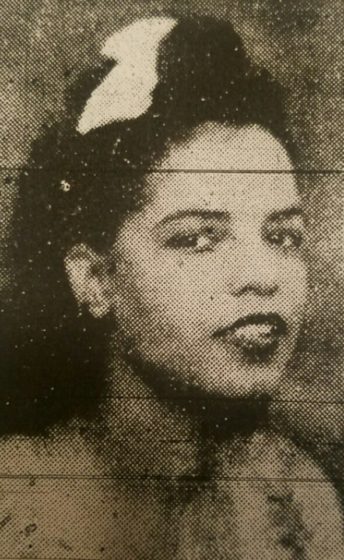 Bernice DeLatte was just seventeen-years-old when she had a life changing experience. DeLatte was a recent graduate of McDonogh No. 35 in Louisiana. She was on her way to enjoy a swim with her sister, Doris DeLatte, and friend, Evelyn Segue at Lake Pontchartrain. As the bus they were riding approached Franklin Ave. and Gentilly, an altercation took place that would make headlines in local Negro newspapers and make history.
DeLatte was standing up while riding the Bomber Base bus, which was filled one-third with black passenger and only two white people, the bus driver and a detective or special officer. When she moved the screen up to make a seat available for herself, the special officer, Nicholas Jacobs, spoke to her in a harsh way, telling her to move the screen back where it was. When DeLatte didn't move the screen back fast enough, he jumped up and snatched the screen from her and yelling at her, "I'll brain you with this."
DeLatte gave the officer an angry look, he asked, "What are you looking at? She swiftly shot an answer back, "You're not anything to look at." The officer was infuriated by the response. "He grabbed DeLatte's arm, twisted it, and threw her from the bus. He then started hitting her with his hands, cussing, and kicking her. The officer instructed her sister and friend not to say a word or "he would brain them too." The passengers on the bus laughed and winked at the offer and asked how he was doing with the niggers. He force DeLatte to stand on the road to wait to be picked up by the patrol wagon.
DeLatte was taken to the 5th Precinct Station and locked in a cell. She was booked with disturbing the peace and held until her parents were notified of the arrest and picked her up. Upon returning home, Bernice DeLatte contacted Father Harry Maloney, S.S.J. of Corpus Christi Church, the NAACP, and several lawyers for advice on what kind of action she should take.
On motion by her attorneys the charges were dismissed. DeLatte was represented by Attorneys Joseph A. Thornton and A.P. Tureaud.
sources: