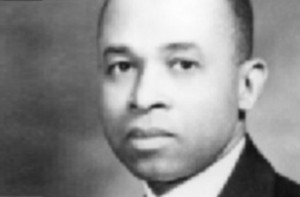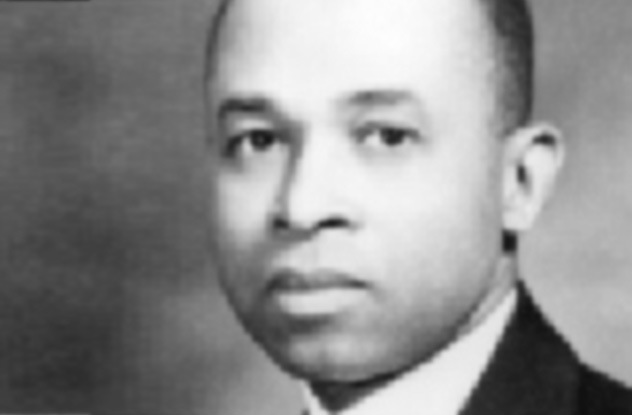 Born in Wilmington, N.C., he and his parents, Willis Wilder and Agnes Ann Harper Richardson, moved to Washington, D.C. shortly after the Wilmington Riots of 1898. The riots resulted in the death of 16 Blacks and affected Richardson as a child. Richardson's father read to him as a young boy and encouraged his interest in books and writing.
Neighbors often criticized young Richardson for reading too much. In his own words, however, he said, "I would forget the rest of the world and become a part of the adventures of Frank and Dick Merriwell, the Liberty Boys of Seventy-Six, the James Boys, and others too numerous to mention."
Richardson attended M Street School, later named Dunbar High School, where his experiences and studies had a positive impact on his life. Mary Burrill, his English teacher who was a playwright, encouraged him and was influential in having Richardson's first play read and evaluated by Alain Locke. Angelina Grimke, also an English teacher at the school, reviewed some of his poems and gave him the impetus to seek a career as a dramatist.
Richardson, a pioneer in the black theater movement, emerged as a playwright at the dawn of the New Negro Renaissance. Over the past decades, however, his works have been largely forgotten. Few people are aware of his true contributions to the development of black drama. At the request of Carter G. Woodson, founder of the Association for the Study of Negro Life and History, Richardson compiled his first anthology in 1930. The plays in this anthology, "Plays and Pageants from the Life of the Negro," were written by black authors, were not in dialect, and had subject matter suitable for school-age youngsters. James Lesesne Wells illustrated the anthology.
In 1935, Richardson co-edited with May Miller a second anthology, "Negro History in Thirteen Plays." Richardson was a regular between 1926 and 1936 with other writers at the "Saturday Nighters" at Georgia Douglas Johnson's home. Posthumously, Richardson was awarded the AUDELCO prize, which is a testament to his excellence in black theater. He died on November 7, 1977.
Reference:
The African American Desk Reference
Schomburg Center for research in Black Culture
Copyright 1999 The Stonesong Press Inc. and
The New York Public Library, John Wiley & Sons, Inc. Pub.
ISBN 0-471-23924-0
article found @http://www.aaregistry.org/historic_events/view/willis-richardson-playwright-black-history