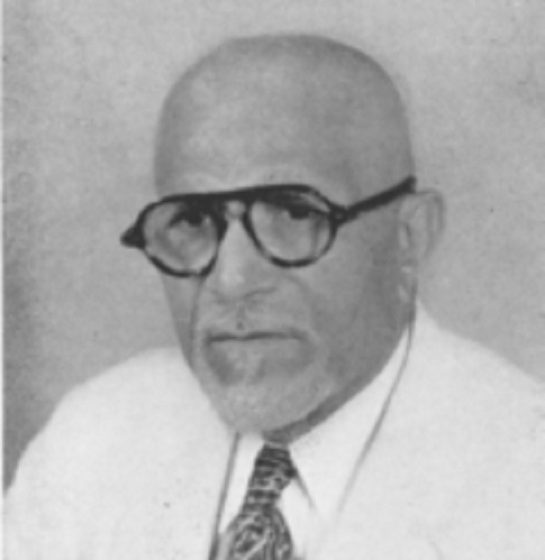 Rivers Frederick was a surgeon and civic leader. He served as assistant professor of surgery at Flint Medical School.
Frederick was born in New Roads, Louisiana at his father's farm. He attended Straight and New Orleans Universities before studying medicine at the University of Illinois.
Frederick began his professional career as an intern at the John B. Murphy Clinic in Chicago from 1897-1899. Following his private practice in New Orleans from 1901-1904, Frederick became the surgeon-in-chief at a small government hospital in El Roi Tan, Spanish Honduras. Frederick later contracted malaria during this stint. He then returned to New Orleans where he became the Assistant Professor of Surgery at Flint Medical School from 1904-1908.
Frederick was also a civic leader who organized chapters of the Urban League and the NAACP in New Orleans. He was also a key figure as a founder of the United Negro College Fund and the Louisiana Life Insurance Company.
In 1950, Frederick stepped down as Chief of Surgery at Flint-Goodridge to become its Consultant in Surgery. The same year he became Associate Medical Advisor to Selective Service Local Board No. 39 (Orleans Parish). In 1951, Frederick received the Phi Beta Sigma Fraternity Social Action Achievement Award. The summer of that year he was named a Corresponding Fellow of the Italian Societa Tosco-Umbra di Churgia, as well as being appointed to the Louisiana Governor's Advisory Council on Civil Defense.
During October 1951, Frederick was appointed by Louisiana Governor Earl K. Long to sit on a special committee investigating the Orleans Parish Levee Board. Frederick also won the first Dillard University Alumni Achievement Award, and was also awarded in February 1952 by the Flint-Goodridge Hospital.
The following year Frederick was appointed to the New Orleans Mayor's Citizens' Committee to Study Housing Rehabilitation. In 1954, Frederick received a National Medical Association Distinguished Service Award and was honored by the New Orleans Branch of the NAACP for over half a century of service to the Community. Dr. Rivers Frederick died on September 2, 1954.
source:
http://amistadresearchcenter.tulane.edu/archon/?p=creators/creator&id=44