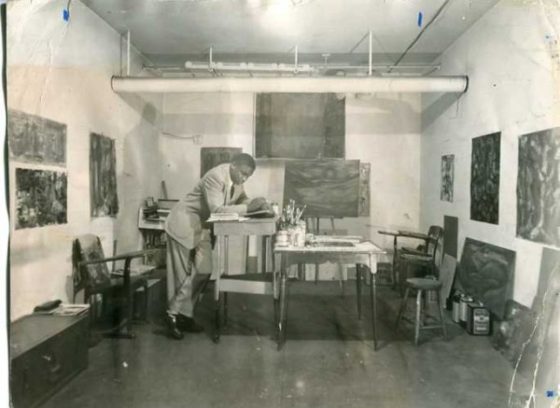 You may or may not have heard of Merton D. Simpson. Simpson was one of the greatest painters and pioneers of African art. As an abstract expressionist painter,  Simpson had an exquisite taste that made him even more of an expert in his field. His work, an accumulated collection is said to be worth millions of dollars.
Simpson was a native of Charleston, South Carolina. During his childhood, he spent a lot of time in hospitals receiving treatment for diphtheria and rheumatic fever. While in and out of the hospitals, he found his love for art by doodling and sketching to pass the time away.
By age 13, Simpson was discovered by artist William Halsey. Over the next four years, Simpson was taught the basics of painting by Halsey. Growing up in the segregated South, Simpson was not allowed to take art classes at the city-run gallery. He was the first black to receive the prestigious 5-year fellowship from the Charleston Scientific and Culture Education fund.
Simpson went on to attend New York Universtiy and later was accepted by Cooper Union. After seeing sculptures of Paul Roberson and Hale Woodruff, Simpson's interest in African and tribal art grew. He later began collecting and dealing modern art. He eventually became known as one of the most prominent dealers of traditional African art in the world.
He was a member of the Spiral Group, a politically minded artistic movement founded by Romare Bearden. Simpson also played for the famed Jenkins Orphanage Band. He played with numerous jazz groups as well. Merton Simpson died on March 9, 2013.
sources: