Overton Amos Lemons, known as Smiley Lewis, was an American New Orleans rhythm and blues singer and guitarist.
Lemons was born in DeQuincy, Louisiana, a rural hamlet near Lake Charles, to Jeffrey and Lillie Mae Lemons. He was the second of three sons. His mother died while he was a child, and later he named a song and several automobiles after her.
It was during his teenage years, he hoped on a slow-moving freight train with some friends, who jumped off when the train began to speed up. Lewis alone remained on the train, getting off when it reached its stop in New Orleans. Once in New Orleans, he found room and board with a Caucasian family.
He began playing clubs in the French Quarter and "tan bars" in the Seventh Ward, at times billed as Smiling Lewis, a variation of the nickname earned by his lack of front teeth. He was often accompanied by the pianist Isidore "Tuts" Washington, with whom he played in Thomas Jefferson's Dixieland band in the mid-1930s.
His group was invited by David Braun to record a session for his DeLuxe Records in 1947, which produced later produced Lewis's debut record, "Here Comes Smiley." Lewis had his first national hit song with "The Bells Are Ringing" in 1952. He was the first to record Bartholomew's song "Blue Monday," in 1954; Fats Domino's recording of the song was a hit two years later. In 1955,  he achieved his biggest sales with "I Hear You Knocking," the first recording of the song (written by Bartholomew and Pearl King), with Huey Smith playing the piano.
Lewis was hospitalized in 1965 with a diagnosis of ulcer; surgery revealed that he had stomach cancer. Bartholomew organized a benefit for him at La Ray's on Dryades Street. On October 7, 1966, three days before the benefit, Lewis died, in the arms of his second wife, Dorothy Ester Lemmons.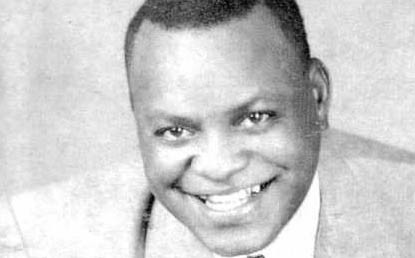 sources: