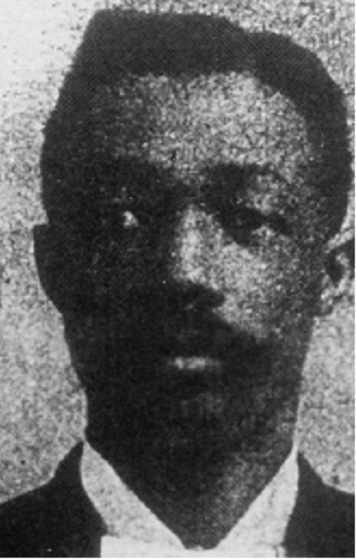 Key Highlights About Miles V. Lynk:
Named after two CME Church bishops, William Henry Miles and Richard H. Vandahurst
Published the first medical journal for African American physicians known as The Medical and Surgical Observer
Founded the University of West Tennessee in Jackson, TN and later relocated the school to Memphis in 1907
The State of Tennessee honored by the State of Tennessee and the University of West Tennessee with a historical marker in 1996
First African American Physician in Jackson, Tennessee
Miles Vanderhorst Lynk became the first physician in Jackson, Tennessee. Lynk was born in Brownsville, TN on June 3, 1871, the son of former slaves. His father was killed when Lynk was just six years old. By the time, he was eleven he was running the farm. His mother made sure he attended school five months a year, and when not in school he was reading at home, which he called "Pine Knot College."
At the age of seventeen, he began teaching in Fayette County, saving his money to further his own education. Lynk went on to graduate from Meharry Medical College in 1891.
Lynk became the first black physician in Jackson and founded the first medical journal published by an African American, The Medical and Surgical Observer, published monthly from 1892 to 1894. He also published a literary magazine from 1898 to 1900. Lynk was a co-founder of the National Medical Association for African American Physicians in 1895.
Lynk opened up the University of West Tennessee in 1900, with departments of medicine, law, dentistry, and nursing. n 1907 the school moved to Memphis. Dr. Fanny Kneeland, one of the first women to practice medicine in Memphis, was a member of the faculty. The Jane Terrell Baptist Hospital provided clinical training. When the school closed in 1924, it had issued 216 medical degrees. In addition to practicing medicine, Lynk wrote several books and articles. Lynk died on December 29, 1956.
source:
http://tennesseehistory.com/class/Lynk.htm