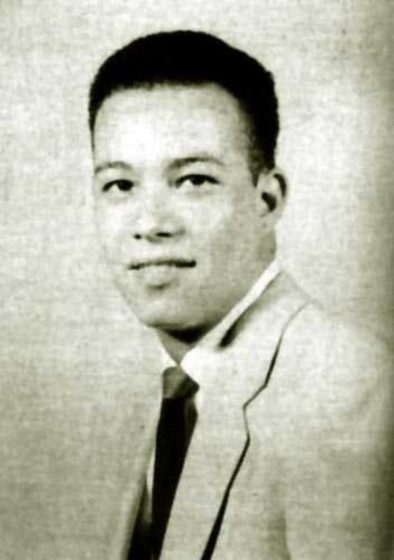 Roy E. Glapion, Jr. was born on December 3, 1935 in New Orleans, La. He was educated in Catholic schools in New Orleans and obtained his Bachelor of Science degree from Xavier University in 1958. He received a Master's degree in education from Southern University in 1977. He served for 24 years in the Orleans Parish Public School System as a teacher and coach, the majority of his time spent at Carter G. Woodson and Joseph S. Clark schools. He then served for 12 years as Coordinator of Athletics for Orleans Parish Schools and later became the system's Athletic Director.
Glapion joined the Zulu Social Aid and Pleasure Club in 1972 and soon became the club's finance chairman.
In 1973, Roy E. "Glap" Glapion, Jr., Zulu president from 1973 to 1988, started recruiting professionals, educators and prominent businessmen from all ethnic backgrounds to fill its membership — making Zulu the first parading organization to racially integrate.
The Zulu Social Aid and Pleasure Club is well-known to parade goers for throwing coconuts, called the "Golden Nugget," to the throngs of Mardi Gras revelers. In the early 1900s, other parading organizations threw fancy glass necklaces that were handmade and expensive. The working men of Zulu could not afford expensive treats, but still wanted to give a special prize to lucky parade goers. The men decided to purchase coconuts from the French Market because they were unique and inexpensive. Painted and adorned coconuts became popular with the club starting in the late 1940s. In 1987, the organization was unable to renew its insurance coverage.
By 1976, he was elected club president, a position he would hold until 1988. Under his leadership, the Zulu Organization obtained a permanent address at 732 North Broad St. and expanded their community service, fund raising, and social outings.
In 1994, he was elected to the New Orleans City Council as Representative for District "D". While on the city council, he continued to be active on community issues and championed the causes of small and minority businesses. He served on several council committees including the budget, utilities, and telecommunications committees.
source:
http://w.collegiateacademies.org/page/53/notable-african-americans-from-louisiana