Paul Williams was a renowned saxophonist, bandleader, and songwriter known for his captivating performance at the "Moondog Coronation Ball" in Cleveland, Ohio in 1952, which was considered the first rock concert. He is recognized as a pioneer in the music industry.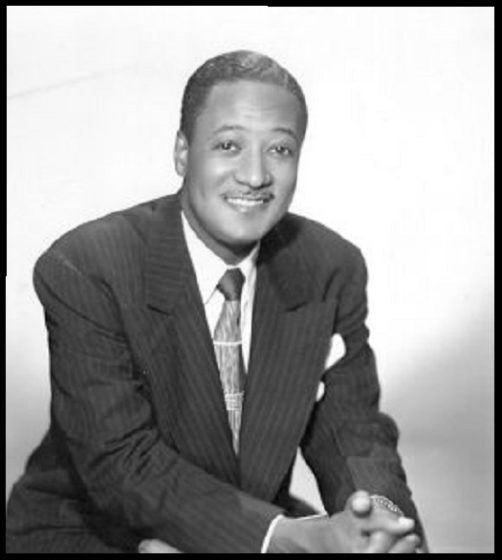 Williams was born on July 13, 1915, in Lewisburg, Tennessee to Will E. Jones and Flora Williams. At the age of 2, his family relocated to Bowling Green, Kentucky and when he was thirteen, they moved again to Detroit, Michigan.
At the age of fifteen, his mother gave him a saxophone for Christmas and this is what started his musical career. He perfected his craft through private lessons and playing in his high school ensembles, he later was able to land gigs in some of Detroit's clubs.
By the age of 33, he recorded "The Hucklebuck," and instrumental considered by many music historians to be an important precursor to rock 'n' roll. Williams soon became a major crossover hit among black and white audiences. "The Hucklebuck" stayed at the top of the charts for 32 weeks, and from that point on he was known as Paul "Hucklebuck" Williams.
On March 21, 1952, Paul "Hucklebuck" Williams and his Orchestra became a part of rock 'n' roll history when they performed at The Moondog Coronation Ball at the Cleveland Arena, promoted by the disc jockey, Alan Freed. This is often considered to be the music industry's first rock concert.
During the 1950's and early 1960's, Williams and his band backed up many of the leading R&B and soul acts. In the middle 60's, he was the music director for Lloyd Price and James Brown.
In 1992, Williams received three important honors. He was invited back to Cleveland where he participated in the 40th Anniversary Celebration of Alan Freed's Moondog Coronation Ball and was honored with a resolution of welcome from the Cleveland City Council.
The Rhythm and Blues Foundation honored Mr. Williams with their Pioneer Award in recognition of his artistry and lifelong contributions to rhythm and blues music. Also in December of the same year, The Paul Hucklebuck Williams story was featured in a Life magazine special issue on 40 years of rock 'n' roll. Paul "Hucklebuck" Williams died on September 14, 2002.
Sources:
http://paulhucklebuckwilliams.com/biography/
http://www.blackpast.org/aah/williams-paul-hucklebuck-1915-2002