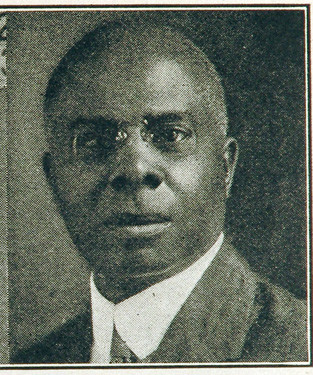 Monroe Nathan Work was an American sociologist who founded the Department of Records and Research at the Tuskegee Institute in 1908 and expanded its national reputation. With much of his career, he strove to advance credibility to the anti-lynching campaigns and the National Negro Health Week movement.
Work was born on August 15, 1866, to former slaves in Iredell County, North Carolina. He later moved in 1867 to Cairo, Illinois, where his father pursued farming. At the age of 23, Work decided to pursue higher education and entered a biracial high school in Arkansas City, Kansas. He graduated third in his class, and after a stint as a preacher and training at the Chicago Theological Seminary, he decided to become a sociologist. He attended the University of Chicago where he found himself in the middle of the same social problems for blacks that he decided to fight against.
While in Chicago, Work researched the correlation of the highest crime rates among blacks to the large proportion living in slums. His studies became the first article published in the American Journal of Sociology by a black person. After graduating with a degree in Philosophy and a Master of Arts in Sociology, he moved to Savannah, Georgia.
He found work in Georgia as a professor at Georgia State Industrial College. In July 1905, he attended the Niagara Movement at the invitation of W.E.B. Du Bois. By 1908, Work had accepted a position from Booker T. Washington to found the Department of Records and Research at the Tuskegee Institute.
He started the Negro Year Book, a yearly publication that compiled facts, sociological data, and directories of distinguished people surrounding the current state of black progress in the US since emancipation. Work received the Harmon Award in Education in 1928. Monroe Work died in 1945 in Tuskegee from natural causes.
sources:
http://www.ncpedia.org/biography/work-monroe-nathan