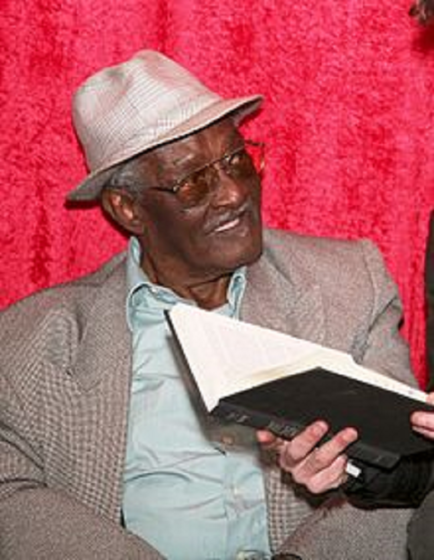 Moreese Bickman, a longtime resident of Mandeville, Louisiana was arrested, convicted, and sentenced to death for the killing of a sheriff's deputy in 1958. In 1974, Bickham's death sentence was converted to life without parole after the U.S. Supreme Court's decision in Furman v. Georgia, which invalidated death penalty convictions in certain circumstances.
Bickman was born in 1917, the grandson of slaves. He served in the United States Navy in World War II, stationed at Pearl Harbor.
In 1958, Bickman was in town with his girlfriend at a bar called Buck's Place in Mandeville. According to trial transcripts, his girlfriend, Florence Spencer, had been "acting unruly." Around 11:00 pm, two deputies – Gus Gill, 68, and Jake galloway, 74 – drove Spencer home. These two deputies wore plain clothes and were known to be associated with the Ku Klux Klan; however, that was not unusual for law enforcement in small rural towns.
Later that night for reasons unknown, the two officers arrived at Bickman's home around 2:00 am. The deputies approached the door and fired at Bickman, striking him in the stomach. Bickman trying to defend himself fired with a shotgun, and was arrested hours later at Baton Rouge Hospital.
Prosecutors argued that Bickman knew the deputies were coming. and and when they arrived, he murdered them in cold blood. Bickman was convicted of one count of first degree murder (premeditated homicide) and sentenced to death.
Bickman was able to avoid execution for 14 years, winning seven stays of execution. He lived on death row in the Angola State Penitentiary, in solitary confinement for "23 hours a day."
In 1972, after the U.S. Supreme Court determined that death sentences applied in certain ways were unconstitutional, states across the South converted numerous death sentences to life without parole, before the sentences could be challenged by inmates. As part of this pattern, the State of Louisiana converted Moreese Bickham's sentence to life without parole in 1974. At that time, Bickham was released into the general prison population in Angola.
source:
http://www.democracynow.org/2016/4/4/headlines/moreese_bickham_freed_death_row_prisoner_dies_at_98