John Caesar was the first Australian bushranger and one of the first people of recent African descent to arrive in Australia. It is believed that Caesar was born in Madagascar or the West Indies.
On March 17, 1786, Caesar was tried at Deptford, Kent for stealing 240 shillings. His sentence was transportation to the penal colony of New South Wales for seven years.
He was imprisoned on the Alexander, a convict transport ship in May 1787 and was part of the First Fleet, which arrived in Botany Bay in January 1788. By then he was popularly known as 'Black Caesar.' However, the meager rations handed out to the convicts meant that they were starving. Caesar was a big man and most likely endured unbearable hunger pains. Once again on April 29, 1799, he was tried for theft and sentenced to serve a life-term sentence.
Fourteen days later, he escaped into the bush, reportedly with some provisions, an iron pot, and a stolen musket. For some time, he and several other "bolters" who joined him managed to survive. He began to steal food on the outskirts of the settlement. On the night of June 6,  he was apprehended and sent to work in chains at Garden Island.
After a period of time, Caesar was granted the privilege to work without chains, and once again on December 22, he escaped in a stolen canoe, this time taking a gun. He survived for a while robbing settlers' gardens and taking their food. He was returned to camp in January after being speared by the local Aborigines.
On March 4, 1790, Governor Phillip sent Caesar in the Supply to Norfolk Island. There he received some independence. He began supporting himself on a lot at Queenborough and was issued with a hog. In January the following year, he was given one acre and ordered to work three days a week. He decamped in July 1794 but was soon back in custody. After severe punishment, he declared exultantly and with contempt: 'all that would not make him better.' John Caesar died in 1796 after escaping and being wounding during his escape.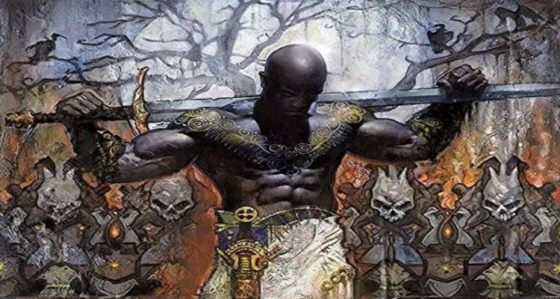 source:
http://adb.anu.edu.au/biography/caesar-john-black-12829
https://en.wikipedia.org/wiki/John_Caesar