By: BlackThen Staff
Prophet Kiowa Costonie was born in 1903 on an Indian reservation in Salt Lake City, Utah. Abandoned by his parents as an infant, Costonie spent his adolescent years living from one foster home to another. After four name changes and several adoptions later, he settled with the name Kiowa Costonie, which he believed was his original name given by his birth mother. He spent his life traveling from state to state, investing in business ventures and uplifting those in the black community.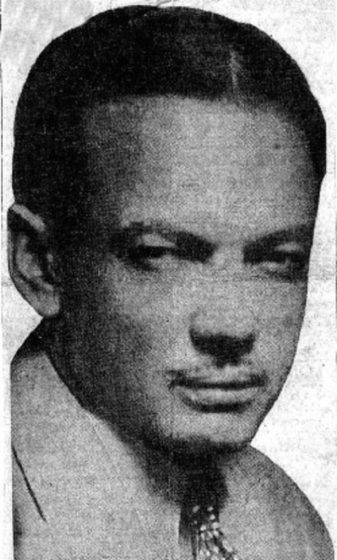 In September of 1933, the "faith healer" cruised along the streets of Baltimore, Maryland in his Cadillac. For the time being, the ride was pleasant, it was just a simple joy rod. However, behind him was about a dozen other automobiles heading toward the city's courthouse.
When the caravan of cars arrived at their destination, Costonie who was tall with broad-shoulders emerged from his car and stood on the sidewalk in front of the courthouse. He waited for his group of followers to gather around him. All he wanted to do was secure citizenship for the 41 people of his church, so they could vote in the next election.
The Baltimore Afro-American Newspaper published in a commentary that "Prophet Costonie's accomplishment is not only seeing the need of getting a vote for church members and urging them to qualify but in personally leading them to the courthouse and seeing to it that they get their certificates.
Costonie had arrived in Baltimore a little more than three months earlier, just after a lynching. While lacking much formal education, he called himself Professor Costonie.
Announcing that he could perform miracles, the soft-spoken man began holding healing services at local churches and people began calling him a prophet. The crowds that gathered to see him – the vast majority of them women – were mesmerized by the tall, sinewy mystery man with the piercing eyes. But there were other women who were angered by one of his sermons. In this particular sermon, he often said, "women wearing cotton underwear was headed for divorce."
In his nine short months in Baltimore, he would play a pivotal role in the transformation of the city's black community into a progressive national vanguard for the pursuit of social justice and civil rights. Less than a month after his successful literal voter registration "drive," he would start leading thousands in the city's black community in a series of historic and effective protests for jobs and economic empowerment. His efforts would catalyze the revitalization of the Baltimore NAACP. By 1935, that organization would turn Baltimore into the seat of America's first school desegregation victory, but by then Costonie was long gone.
sources: