Prophet Noble Drew Ali was born in North Carolina and founded the Moorish Science Temple of America. The Temple had its first location in Newark, N.J. but quickly gained branches throughout major cities in the Northeast. He was an influential voice in encouraging African-Americans to get involved with civic development and activities. He was a leader of the black Islamic movement in the United States.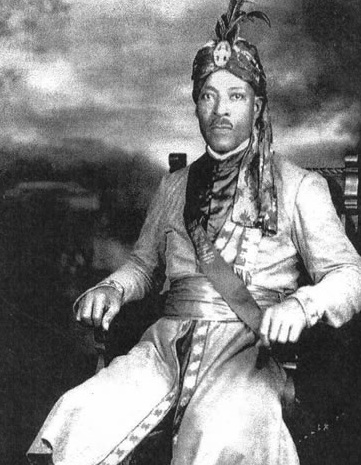 Prophet Noble Drew Ali started his Moorish movement in 1913 and Marcus Garvey; Jr. started his movement in 1914. It is clear that Prophet Noble Drew Ali held Marcus Garvey in high regards because he allowed his name to be stated in the Moorish Holy Koran. It reads in chapter 48:1-3:
"The last Prophet in these days is Noble Drew Ali, who was prepared divinely in due time by Allah to redeem men from their sinful ways; and to warn them of the great wrath which is sure to come upon the earth."
The Movement spread across the country during the 1920's as the Moorish Holy Temple of Science, as Prophet Noble Drew Ali pioneered in attempts to instill racial pride. Before he moved to Chicago in 1925, the movement proliferated to Detroit, New York, Philadelphia, and some southern cities. During his lifetime, membership may have risen as high as thirty thousand members.
The Moorish Movement is still alive today. There are many small temples all over America still following the great teachings of Prophet Nobel Drew Ali.
sources:
http://msta1913.org/MoorishHistory.html
http://www.haneefandassoc.com/itsui/downloads/Itsui_Materials/Who%20Is%20Noble%20Drew%20Ali.pdf