Riots spread through Tampa, Florida in 1967 after police officers killed an unarmed black teen, 19-year-old Martin Chambers.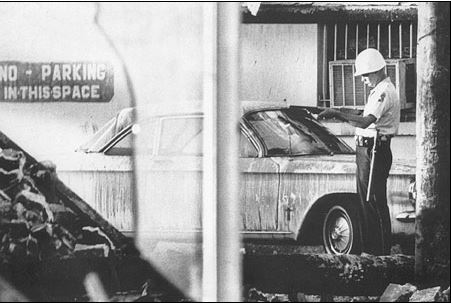 On June 11, 1967, police shot chambers in the back, killing him and setting off three days of riots. Police had been pursuing Chambers that day because he and two other young black men were suspected of robbing a local photo supply store.
While chasing Chambers, a white officer, James Calvert, opened fire on the teen, as he allegedly would not stop running. Supposedly, Calvert aimed for the young Chamber's shoulder, but missed. Chambers died later that day at the hospital.
State Attorney Paul Antinori heard testimonies from Calvert and three young African American men who witnessed the shooting. The young men reported that Calvert shot Chambers after he had stopped running and had his hands up against a chain link fence. Calvert testified that Chambers was still running when shot, and said he feared that if he did not shoot, Chambers would escape.
Days after the death of Chambers, State Attorney Antinori ruled the shooting was justified. In justifying his decision, Antinori argued that Calvert's shot was necessary because Chambers was a felon fleeing apprehension.
Without acknowledging that Chambers had not been convicted of a crime, Antinori explained that people who broke the law accepted the risk that law enforcement might have to use force to do their jobs. City officials and black community leaders worried the verdict would cause more rioting throughout the city, but the violence ended within a few days.
source:
http://www.sptimes.com/2007/08/03/Hillsborough/Tampa_requests_review.shtml