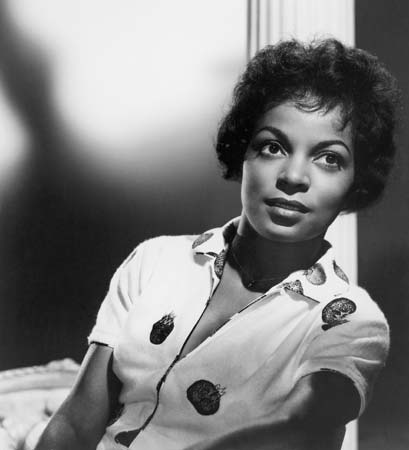 Ruby Dee, by name of Ruby Ann Wallace  (born October 27, 1922, Cleveland, Ohio, U.S.—died June 11, 2014, New Rochelle, New York), was an American actress and social activist who was known as much for her pioneering work in African American theatre and film as for her outspoken civil rights activism. Dee's artistic partnership with her husband, Ossie Davis, was considered one of the theatre and film world's most distinguished.
After completing her studies at Hunter College (1945) in Manhattan, Dee served an apprenticeship with the American Negro Theatre and began appearing on Broadway. She met Davis on the set of the play Jeb (1946) and married him in 1948. She often appeared with her husband in plays, films, and television shows over the next 50 years.
Among Davis and Dee's most notable joint stage appearances were those in A Raisin in the Sun (1959; Dee also starred in the film version in 1961) and in the satiric Purlie Victorious (1961), which Davis wrote; Davis and Dee also appeared in the movie version of the latter (Gone Are the Days!, 1963). The couple acted in several films by director Spike Lee, including Do the Right Thing (1989) and Jungle Fever (1991). Among their television credits are Roots: The Next Generations (1979), Martin Luther King: The Dream and the Drum (1986), and The Stand (1994). The couple's partnership extended into their activism as well; they served as master and mistress of ceremonies for the 1963 March on Washington, which they had helped organize.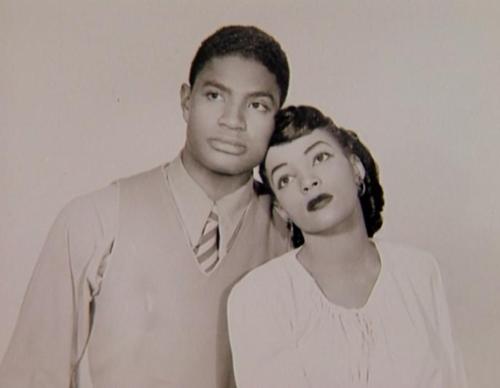 Dee also appeared in numerous projects without Davis. In 1965, she became the first African-American woman to star in major roles at the American Shakespeare Festival in Stratford, Connecticut. She was also the first black actress accorded a feature role (1968–69) on a prime-time TV show, the soap opera Peyton Place. Her later films included The Way Back Home (2006) and American Gangster (2007). Her performance as the mother of a drug kingpin (played by Denzel Washington) in the latter film earned Dee her first Academy Award nomination. She continued to appear in numerous television productions; notably, Their Eyes Were Watching God (2005), an adaptation of Zora Neale Hurston's novel.
In addition to her acting, Dee authored several books. Dee and Davis were jointly awarded the National Medal of Arts in 1995 and a Kennedy Center Honor in 2004. In 2005, Dee received a lifetime achievement award from the National Civil Rights Museum in Memphis, Tennessee.
Source" http://www.britannica.com/biography/Ruby-Dee