Frances Mary Albrier became the first African-American woman elected to the Alameda County Democratic Central Committee and she helped to establish the East Bay Women's Welfare Club. The purpose of the club was to get black teachers hired in the Berkeley schools.
Albrier was born in Mount Vernon, New York, and raised in Tuskegee, Alabama by her grandmother, who was born into slavery. She attended the Tuskegee Institute through high school and later  received a B.A. from Howard University in 1920. After college she moved to Berkeley, California. Albrier served in the Black Cross Nurses of the Universal Negro Improvement Association. She also worked as a maid with the Pullman Company and married a Porter, later becoming active in the union and its political and women's auxiliaries.
In 1942, Frances Mary Albrier challenged racial and gender barriers in wartime Kaiser Shipyards in Richmond. She completed a welding course with twice the required hours. She later became the first black woman to be hired at Shipyard Number Two in Richmond. Frances Mary Albrier continued the fight for equality and social justice throughout her life. Albrier received numerous awards during her lifetime for her service, including the NAACP's "Fight for Freedom."
Until her death in 1987, Albrier worked both within and outside the African American community on a wide range of issues. In later life she continued her activism, including speaking out against the Vietnam War and serving on Berkeley's Model Cities program.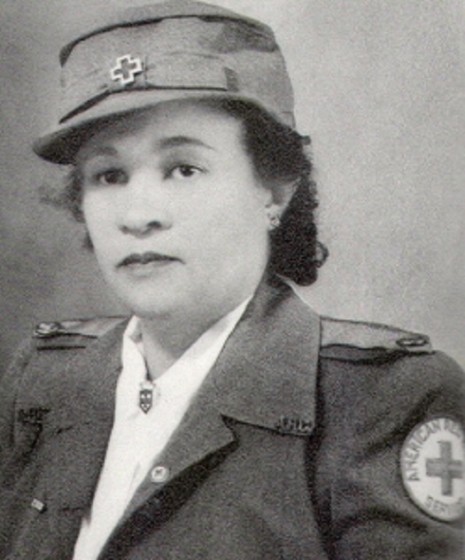 source:
http://www.oac.cdlib.org/view?docId=hb696nb3ht&brand=oac4&doc.view=entire_text