Robert Bagnall, a second generation Episcopal priest, was one of the founders of the Detroit NAACP.
Bagnall was born in 1883 in Norfolk, Virginia. Following in his father's footsteps, he attended Bishop Payne Divinity School in Petersburg. After graduation, Bagnall presided over several African Methodist Episcopal (AME) congregations along the Atlantic seaboard before arriving at Detroit's St. Matthews AME Church in 1911.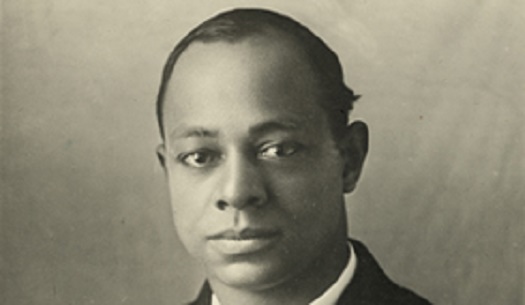 At St. Matthews, he earned a reputation as both a committed religious leader and community activist. As one of the founding members of Detroit's branch of the NAACP, he went on to serve as a regional NAACP recruiter before being appointed as national Director of Branches between 1921 and 1932.
Through his involvement with the NAACP, he led successful campaigns against school segregation, police brutality, and discrimination at the Ford Motor Company. Although the majority of Bagnall's work with the NAACP concentrated on institutional growth, he also emerged as one of the most outspoken public critics of Marcus Garvey and the United Negro Improvement Association (UNIA) in the mid-1920s. Denouncing black nationalism as "race arrogance," Bagnall charged that Garvey was a demagogue solely seeking personal gain. Garvey himself later blamed Bagnall and other black critics complicit in his conviction on mail fraud charges in 1923.
Bagnall often traveled across the country raising money for the NAACP. Unfortunately, in 1931 he was dismissed from the organization because of declining revenue. The next year, he returned to the ministry as a rector of St. Thomas Episcopal Church in Philadelphia. He served at the church until his death in 1943.
sources:
http://www.blackpast.org/aah/bagnall-jr-robert-w-1883-1943
http://historymatters.gmu.edu/d/5120