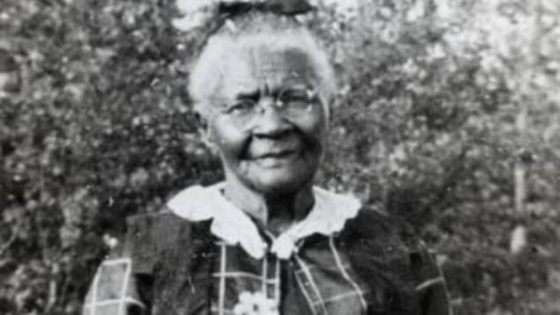 Mattie Mayes is recognized as the matriarch of Saskatchewan's first and only Black pioneer settlement. She was also a mid-wife who delivered help numreous neighbors when there was no doctor available.
Mayes was born Martha Jane Warner. She considered herself a "free slave." Named after the master's wife, she was favored and given lighter duties in the master's household.
Years later Mayes was a part of the twelve families that settled in Eldon, Ontario. These families became known as the "Shiloh People", named for the tiny church that they worshipped. The Mayes family was the most famous of the Shiloh people The church itself later became a graveyard and a school.
Mayes began practicing as a midwife and became a well-respected member of the community. She along with husband Joseph Mayes, raised a family of 13 children. The Shiloh settlement is home to the only Black cemetery in Saskatchewan.
sources: