Sidney Barthwell was once the owner of the largest black-owned drugstore chain, Barthwell Drugs, in the United States. He opened a new store every two years until he had a total of 13 stores around Detroit.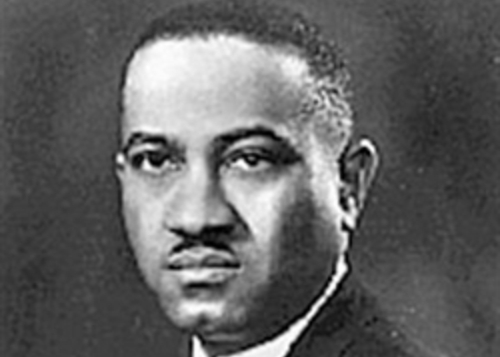 Barthwell was born in Cordele, Georgia on February 17, 1906. As a young child, he attended Lucius H. Holsey Academy of Excellence. In 1922, he left Georgia when he was 14 to join his father in Chicago and found work in a meat packing plant.  Barthwell attended the prestigious Cass Technical High School where he was enrolled in a course that specialized in pharmacological sciences.  After graduating from high school in 1925, Barthwell attended Detroit Technological Institute and graduated in 1929 with a bachelor's degree in pharmacy.
Despite having his degree, Barthwell had a difficult time finding work because of the discriminatory atmosphere. The pharmacy that eventually did hire Barthwell was not only unlicensed but also it was quickly evident that the business was unstable financially. Barthwell took over the pharmacy and renamed it Barthwell Drugs in 1933. It did not take him long to gain a group of loyal customers. He became a well-known and respected figure throughout Chicago.
He helped other Blacks seeking employment, he would either employ them or assist with finding them work with other pharmacists. Several other pharmacists claimed that their first start was working for Barthwell.
Barthwell began opening a new store about every two years until he had 13 stores around Detroit.  It was not unusual at the time for pharmacies to have a soda fountain and sell ice cream.  Three of Barthwell's stores sold ice cream exclusively.  Although he did expand steadily, it was often difficult for Barthwell to get loans from banks and he would often have to get more than one loan to finance a new store.  Unfortunately, as new stores emerged during the 1980s, Barthwell Drug stores were not able to compete. The last Barthwell store closed in 1987.
Barthwell was also the first African American member of the Detroit Retail Druggist Association, president of the Booker T. Washington Business Association, a lifelong member of the National Association for the Advancement of Colored People (NAACP), and a charter member of the Alpha Beta chapter of Kappa Alpha Psi at Wayne State University. Sidney Barthwell died in 2005 at the age of 99.
source:
http://www.historicbostonedison.org/history/people_bus.shtml
http://www.blackpast.org/aah/barthwell-sidney-1906-2005