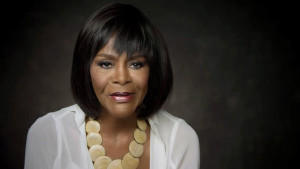 Cicely Tyson was born in New York City on December 19, 1924 (although some believe her birth year to be 1933). She built a successful career by carefully choosing roles that exemplified quality and depth. She has won accolades and awards for her performances on TV, stage and in film, with credits including Sounder, Roots, The Autobiography of Miss Jane Pittmanand The Help. Tyson has won two Emmy Awards and a Tony Award, among other honors, over the course of her acting career. She was inducted into the Black Filmmakers Hall of Fame in 1977.
Early Life
Cicely Tyson was born in New York City on December 19, 1924 (although there is uncertainty surrounding her birth year). Protective of her privacy, Tyson has never confirmed the date.
Tyson grew up in Harlem, New York. At the age of 18, she walked away from a typing job and began modeling. Tyson was then drawn to acting, though she had not been permitted to go to plays or movies as a child. When she got her first acting job, her religious mother, feeling that Tyson was choosing a sinful path, kicked her out of their home.
Acting Success
Despite her mother's initial disapproval (the two didn't speak for two years before reconciling), Tyson found success as an actress, appearing onstage, in movies and on TV.
Tyson was nominated for an Academy Award for 1972's Sounder. She also portrayed notable roles on television, including Kunta Kinte's mother in the adaptation of Alex Haley's Roots and the title role in The Autobiography of Miss Jane Pittman, which earned Tyson an Emmy Award in 1974. Moving to Broadway in 1983, Tyson was the lead in The Corn Is Green, a play set in a Welsh mining town.
However, Tyson's career trajectory wasn't a smooth one; at times, she had trouble simply finding work. She flatly refused to do "blaxploitation" films, or to take parts solely for the paycheck, and was selective about the roles she chose. As she explained in a 1983 interview, "Unless a piece really said something, I had no interest in it. I have got to know that I have served some purpose here."
More recently, Tyson appeared in The Help (2011) and in several Tyler Perry movies. And after a 30-year absence from Broadway, Tyson returned with a role in Horton Foote's The Trip to Bountiful. The actress traveled to Texas in an effort to better understand her part in the acclaimed production—dedication that paid off when her performance won Tyson the 2013 Tony Award for best performance by an actress in a leading role in a play.
article found @http://www.biography.com/people/cicely-tyson-9512950