The St. Augustine Movement took place as part of the wider Civil Rights Movement in St. Augustine, Florida. In July 1963, The St. Augustine Four, who were JoeAnn Anderson Ulmer, Samuel White, Audrey Nell Edwards, and Willie Carl Singleton, started a sit-in protest at a Woolworth's lunch counter in St. Augustine, Florida. The group along with several other teenagers were arrested and taken to jail.
The teens were offered a deal: they would only be released if they agreed to not participate in any more demonstrations. They were also pressured to say that movement organizer, Dr. Robert Hayling, was guilty of contributing to the delinquency of minors. Had they done so, said Dr. Hayling, "My goose would have been cooked."
Everyone in the group agreed to the deal except The St. Augustine Four. The four were sent to reform school in hopes of rehabilitating them. When NAACP lawyer Earl Johnson of Jacksonville attempted to get them released, the judge claimed that they were beyond the jurisdiction of the legal system. The teens remained incarcerated until they were released by the action of the Governor of Florida in 1964. However, the it was well into January, and the young teens had missed the holidays with their families.
National newspapers like The Pittsburgh Courier and The New York Times wrote about the case of the St. Augustine Four. Even Dr. Martin Luther King, Jr. referred to the group as "my warriors." Jackie Robinson also praised them for their courage — a man who knew about being courageous himself. Robinson and his wife took Audrey Nell Edwards and JoeAnn Anderson Ulmer to their home in Connecticut to recover from their ordeal. The St. Augustine Four are heroes of the freedom movement whose sacrifices should never be forgotten.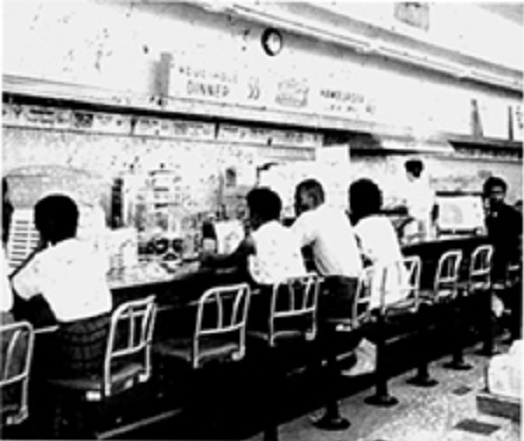 source:
http://www.accordfreedomtrail.org/four.htm