Theodore "Ted" Ross Roberts was an American actor best-known for his role as the Lion in The Wiz. Roberts won a Tony Award for the original 1975 Broadway production and later recreated the role in the 1978 film version with Diana Ross, Michael Jackson, and Nipsey Russell.
Roberts was born in Zanesville, Ohio on June 30, 1934 to Elizabeth Russell a nightclub singer during the 1920s and 1930s. Roberts loved the club life. Roberts while just in junior high school, would dress up and walk right into the Owl Club and The Palace Theater's Midnight Rambles to see famous entertainers.
He later dropped out of high school in 1950 and enlisted in the United States Air Force. At the age of eighteen, Ross entered an amateur night contest at the Top Hat bar. He sang Judy Garland's "Over the Rainbow" and won 5 dollars.
Ross worked his way from Great Falls, Montana, to a strip bar in Los Angeles as a singer and MC. There he landed his first stage role in Oscar Brown Jr.'s "Bigtime Buck White".
The musical began as a workshop in Watts and moved to New York City in 1968. He starred in The Wiz and other Broadway productions, such as Purlie, Ain't Misbehavin, and Raisin in the Sun. His first film was The Bingo Long Traveling All-Stars & Motor Kings, a baseball movie starring James Earl Jones and Richard Pryor. Ted Ross Roberts suffered a stroke in 1998 and died 2002 from complications.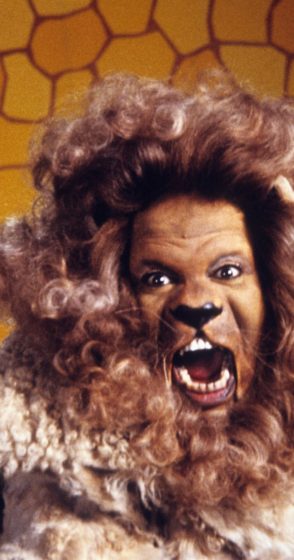 source:
http://www.imdb.com/name/nm0743874/
https://en.wikipedia.org/wiki/Ted_Ross