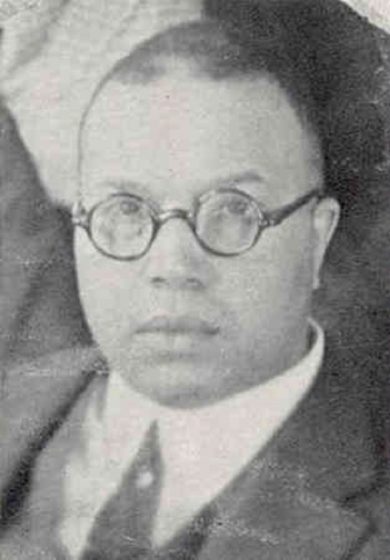 Vertner Woodson Tandy was an American architect. He was one of the seven founders of Alpha Phi Alpha fraternity at Cornell University in 1906. He was also the first African American registered architect in New York State.
Tandy was born in Lexington, Kentucky, where he was educated at the Candler School. His understanding of construction blossomed by watching his father build and develop homes in Lexington.
In 1904, Tandy attended Tuskegee Institute to study architecture and during his short stay was under the guidance of Booker T. Washington. Tandy became the architecture program's "prize" student and a year later, in September of 1905, he transferred to Cornell University in Ithaca, New York. Tandy, along with a small group of college men formed Alpha Phi Alpha Society in the spring of 1906, which would soon become the first African American Greek letter fraternity, on December 4th of the same year. During his time in the fraternity, he was treasurer, designer of the pin, and eventually was responsible for its incorporation.
After graduating college, Tandy became the first black registered architect in the state of New York. Among the buildings designed by Tandy include the St. Philip's Episcopal Church in New York City and his most famous building, the Villa Lewaro, the mansion of Harlem businesswoman Madam C.J. Walker, in Irvington-on-Hudson, New York.
Vertner W. Tandy later became the first African American to pass the military commissioning examination in World War I. He was subsequently commissioned First Lieutenant in the 15th Infantry of the New York State National Guard. Tandy died on November 7, 1949, he was 64.
sources:
http://www.blackpast.org/aah/tandy-vertner-woodson-1885-1949
http://www.bluegrasstrust.org/documents/VertnerTandy.pdf