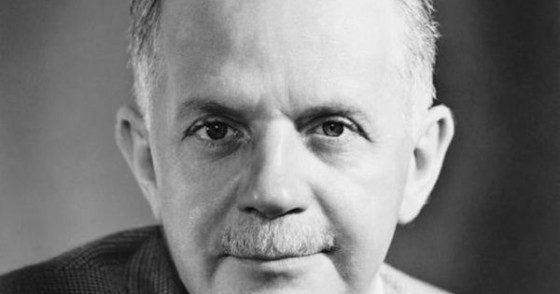 Civil Rights activist Walter Francis White led the NAACP for almost a quarter of a century. As a member of the organization, he investigated lynchings and fought to end segregation. He served as executive secretary from 1931 to 1955 in the organization.
Walter Francis White was born in Atlanta, Georgia, on July 1, 1893. (Before he became president of the United States, William Henry Harrison fathered several children with one of his slaves.) One of these children was Walter White's grandmother.
White could have easily passed as white, like his mother, he had blond hair, blue eyes, and a light complexion, and could easily have "passed" for white. Many people with appearances as his, often elected to leave their homes and families in order to live as a white person. But White–whose parents were born as slaves–chose to embrace his African-American heritage.
He graduated from Atlanta University in 1916, and shortly after, worked in insurance before protesting cuts in funding for black students in Atlanta. After starting a local chapter of the National Association for the Advancement of Colored People, he became a member of the organization's national team in 1918, when executive secretary James Weldon Johnson selected White to be an assistant secretary.
Taking advantage of his physical appearance, White spent the beginning of his career with the NAACP  investigating racial violence, especially lynchings and riots, in the south. Assuming various white roles and characters, and aided by press credentials from several periodicals, he was able to infiltrate vigilante and racist groups, and learned firsthand the unconscionable actions taken by white racists against African Americans at that time.
White published his findings in a number of leading journals, including the Nation, the New Republic, the Chicago Defender, and the New York Herald-Tribune, in addition to the NAACP magazine The Crisis. In addition to his journals, he wrote and published six books based on his experience and insights: the novels Fire in the Flint (1924) and Flight (1926) were among the first New Negro novels to be published, along with the non-fiction works Rope and Faggot (1929), a seminal study of lynching and American culture, A Rising Wind (1945), A Man Called White (1948), and How Far the Promised Land (1955).
After his divorce in 1948, he married a white magazine editor, Poppy Cannon, a move that caused significant controversy within the NAACP and for many African Americans. White, an integrationist, defended his action as a matter of personal choice, and was supported during the ensuing political turmoil by NAACP board member Eleanor Roosevelt. White survived the controversy and was able to keep his job with the NAACP.
After years of deteriorating  health, White died of a heart attack in New York in 1955. He was inducted into the Georgia Writers Hall of Fame in 2009, and honored that year with a U.S. Postal Service stamp as part of the Civil Rights Pioneers series.
sources:
http://spartacus-educational.com/USAwhiteWF.htm
http://www.georgiawritershalloffame.org/honorees/walter-francis-white