Wiley H. Bates was born into slavery in North Carolina. After the Civil War he worked as a water boy and freight boy on the Chesapeake and Ohio Railroad between the ages of about nine and twelve.
After the death of his father at age eleven, Bates found employment on a boat that traveled on the Chesapeake and Ohio Canal between Georgetown, Washington, D.C., and Cumberland, Maryland and worked there until he was about 13.
Bates arrived in Annapolis, Maryland with his mother about 1871, where he worked culling oysters. Around eighteen years old he joined Asbury United Methodist Church, the oldest black congregation in Annapolis, and organized its Lyceum Debating Society.
From 1880 to 1882, he worked at splitting and peddling wood, building up a clientele that later patronized the grocery store he opened at 54 Cathedral Street about 1883. That same year he became secretary of the People's Brewer Hill Cemetery Corporation of Anne Arundel Maryland, started in 1883 when Nicholas Brewer sold a plot of land to eleven black citizens who formed their own corporation.
As his grocery business grew, he became known for his fair business practices and honest dealings with his customers, who called him the "Negro Gentleman." He was an active member of the A.M.E. church and was a thirty-third degree Mason.
Bates' popularity and leadership skills soon earned him a seat on the Annapolis city council in July 1897, when he was elected Annapolis' third black alderman, representing the third (later fourth) ward. During his two years on the council, he was a member of the standing committees on public buildings and electric lights (the other standing committees being finance, streets, Market House, fire department, and by-laws).
Bates continued to operate his grocery store business until 1912. The business made him one of the wealthiest black residents of Annapolis. After his retirement from the grocery business, he invested in real estate and bought houses at 125 South Street and 90 Clay Street in Annapolis. During the 1920s and 1930s, Bates built on his reputation as a champion of improved education for blacks. He was a 1925 founding member of the Parent Teacher Association of the first black high school in Anne Arundel County, Stanton High School, where he also served as a trustee for eight years.
At the age of 69 he published an autobiographical book of "sayings" that told of his deep Christian faith, his belief in the value of perseverance, hard work, thrift, brotherly love and a good measure of "pluck." Bates died in 1935.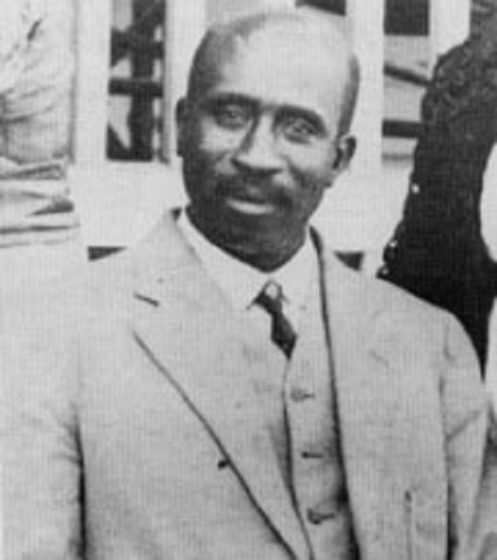 source:
http://msa.maryland.gov/megafile/msa/speccol/sc3500/sc3520/001900/001942/html/1942bio.html