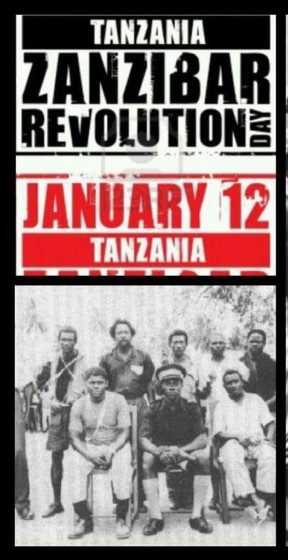 January 12, 1964: Rebels in Zanzibar begin a revolt known as the Zanzibar Revolution and proclaim a republic.
Zanzibar Revolution by local African revolutionaries overthrew the Sultan of Zanzibar and his mainly Arab government. At least 80 killed and 200 injured during revolution (the majority were Arabs). Up to 20,000 civilians killed in the aftermath.
An ethnically diverse state consisting of a number of islands off the east coast of Tanganyika, Zanzibar had been granted independence by Britain in 1963. Thereafter a series of parliamentary elections resulted in the Arab minority retaining the hold on power it had inherited from Zanzibar's former existence as an overseas territory of Oman.
Frustrated by under-representation in Parliament despite winning 54% of the vote in the July 1963 election, the mainly African Afro-Shirazi Party (ASP) allied itself with the left-wing Umma Party.
Read about the legacy at: Daily Black History Facts