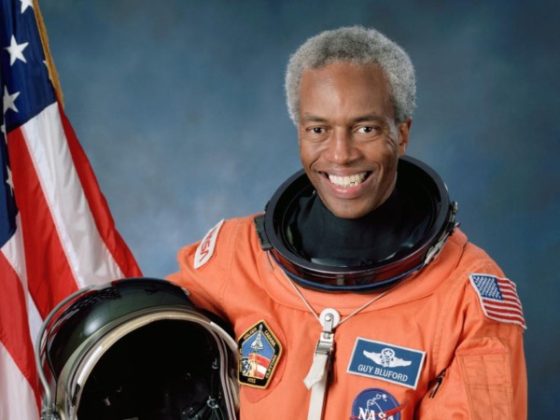 1. Guion S. Bluford, Jr.
Guion S. Bluford, Jr., was the only Air Force member and the first U.S. black to travel into space in 1984. Bluford is an American aerospace engineer, retired U.S. Air Force officer and fighter pilot, and former NASA astronaut, who was the first African American in space. Before becoming an astronaut, he was an officer in the U.S. Air Force, where he remained while assigned to NASA, rising to the rank of Colonel. He participated in four Space Shuttle flights between 1983 and 1992. In 1983, as a member of the crew of the Orbiter Challenger on the mission STS-8, he became the first African American in space as well as the second person of African ancestry in space, after Cuban cosmonaut Arnaldo Tamayo Méndez.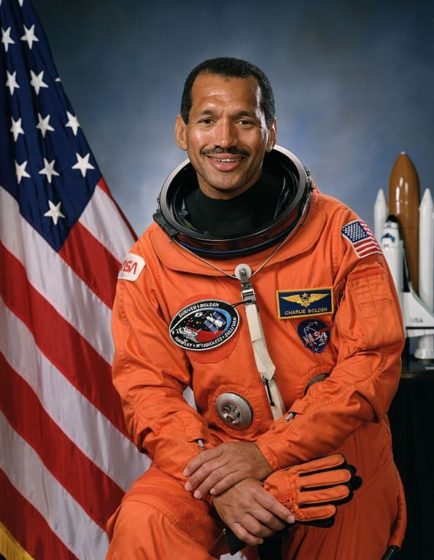 2. Charles F. Bolden, Jr.
Charles F. Bolden, Jr., USMC, of Columbia ,South Carolina. Major General Charles F. Bolden, Jr, USMC, Ret. became the first African-American and the second former astronaut to lead NASA. Bolden Jr. logged more than 6,000 flying hours, including more than 100 combat sorties in Southeast Asia during the Vietnam War, and spent more than 680 hours in space.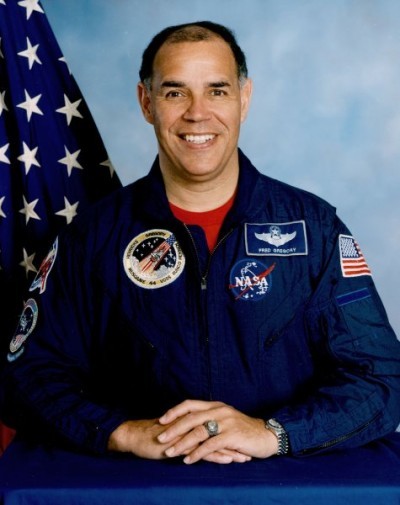 3. Frederick D. Gregory
Frederick D. Gregory  was born January 7, 1941. He served as a  United States Air Force pilot, military engineer, test pilot, and NASA astronaut as well as former NASA Deputy Administrator. He also served briefly as NASA Acting Administrator in early 2005, covering the period between the departure of Sean O'Keefe and the swearing in of Michael Griffin. Gregory became the first American with an African lineage to pilot a space craft, the orbiter Challenger on mission STS-51B. This flight was the second flight for the laboratory developed by the European Space Agency for scientific experiments on the space shuttle.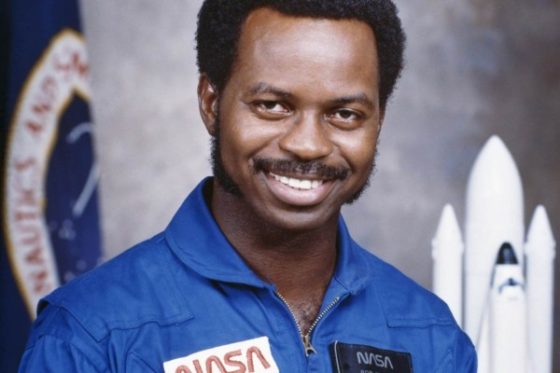 4. Ronald E. McNair
Ronald E. McNair was born in 1950 in Lake City, South Carolina. He received a Bachelor's Degree in Physics from North Carolina A&T State University in 1971 and a Ph. D. in Physics from Massachusetts Institute of Technology (MIT) in 1976.  He performed some of the earlier developments of chemical and high pressure lasers. McNair died during the launch of the Space Shuttle Challenger on mission STS-51-L, where he was serving as the Mission Specialist.
sources: