Willi Smith was one of the most successful Black fashion designers in history. He was also the brother of actress and model Toukie Smith.
Smith studied commercial art at Mastbaum Technical High School in Philadelphia and later enrolled at Philadelphia College of Art to study fashion illustration in 1962. It was during this time that he made the decision to become a fashion designer.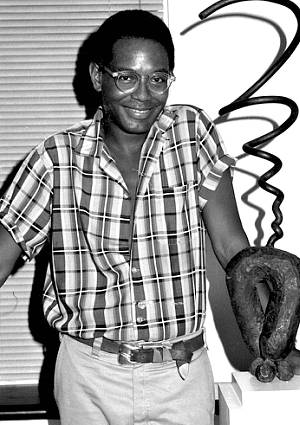 He earned two scholarships to the Parsons School of Design in New York in 1965. There he began doing freelance work for the designer Arnold Scaasi and the Bobbie Brooks sportswear company.
In 1967 he left school to pursue his career full-time. By 1969 his name was on the label of clothing made by Digits, a sportswear company. Smith eventually created his own company and line of clothes (Williwear).
At the height of his career, Smith's company "Williwear Ltd." sold $25 million worth of clothing a year. He also designed the wedding dress worn by Mary Jane Watson when she married Peter Parker in the Spider-Man comic book and comic strip in 1987 and the suits for Edwin Schlossberg and his groomsmen when he married Caroline Kennedy in 1986.
Smith also designed the uniforms for the workers on Christo's 1985 wrapping of the Pont Neuf Bridge in Paris and clothes for Spike Lee's 1987 film School Daze (1987). In 1994, he won an American Fashion Critics' Coty Award for women's fashion. He also won a Cutty Sark Award for Men's Fashion in 1985.
Smith died in 1987 after contracting shigella and pneumonia while on a trip to India, apparently as a result of AIDS. It is suspected that Smith himself did not know he had the disease, although those around him knew he was fragile in his last days.
Sources:
https://en.wikipedia.org/wiki/Willi_Smith
http://aaregistry.org/historic_events/view/willi-smith-fashion-icon