Amaza Lee Meredith was an African American architect, educator and artist. Meredith was unable to enter the profession as an architect because of "both her race and her sex" and worked primarily as an art teacher Virginia State College
Meredith was born in Lynchburg to Emma Kenney Meredith, an African American, and Samuel Meredith, a white carpenter. Graduating in 1915 at the top of her high school class, Meredith received a certificate for teachers from Virginia Normal and Industrial Institute (later Virginia State University) and taught in Botetourt County and in Lynchburg's Dunbar High School. Between 1928 and 1934, she received a degree in teaching as well as a bachelor's degree and a master's degree in art education from Columbia University.
Meredith was hired in 1930 to teach art at Virginia State College for Negroes. In 1935, she became the chair of the art department, a position she held until her retirement in 1958. She exhibited her artwork at galleries in Virginia, North Carolina, and New York. Years later, her focus turned to her artistic vision on architecture and interior design.
In 1938, she designed an International Style house at the easternedge of the Virginia State campus. Azurest South was a five-room, single-story building featuring a strong geometric structure. In 1947, Meredith and her sister Maude Terry began Azurest North, a development of 120 lots for vacation homes for African Americans at Sag Harbor, Long Island.
Meredith retired from teaching in 1958. She continued to design buildings and paint throughout the 1960s. In the 1970s, she designed logos to be used for a proposed name change for the National Association for the Advancement of Colored People (NAACP). Amaza Lee Meredith died in 1984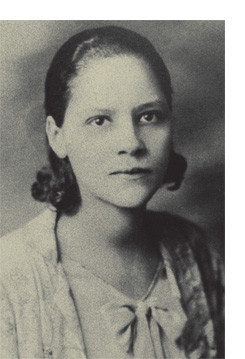 source:
https://en.wikipedia.org/wiki/Amaza_Lee_Meredith