Baritone Robert McFerrin was the first black singer to win the Met Opera Auditions of the Air (1953). McFerrin was also the first black male to sing at the Met, debuting as AIDA's Amonasro only weeks after Marian Anderson.
Robert McFerrin was born in Marianna, Arkansas, as one of eight children. McFerrin showed vocal talent at an early age in a local church's gospel choir. As a teenager, he joined two of his siblings in a trio. The three accompanied their father on regional preaching engagements, singing gospel songs, hymns and spirituals. His father was a strict Baptist minister who forbade his son to sing anything but gospel music. That changed when he moved to St. Louis in 1936 and a music teacher discovered and encouraged his talent.
In the late 1940s and early '50s, McFerrin performed on Broadway, in the National Negro Opera Company, and as part of the New York City Opera Company. After singing Rigoletto, he became the first black singer to perform a title role at the Met Opera. McFerrin also sang for the character Porgy, which was played by Sidney Poitier for the 1959 movie Porgy and Bess.
He later moved back to St. Louis in 1973. He suffered a stroke in 1989, but his singing voice remained. McFerrin was twice awarded honorary doctorates: in 1987 from Stowe Teachers College, St. Louis, and in 1989 from the University of Missouri-St. Louis.
Opera America, in conjunction with the Association of U.S. and International Professional Opera Companies and Opera Volunteers International, honored McFerrin with a Lifetime Achievement Award in 2003. He is commemorated by a brass star and bronze plaque embedded in the St. Louis Walk of Fame. McFerrin died in 2006 at the age of 85.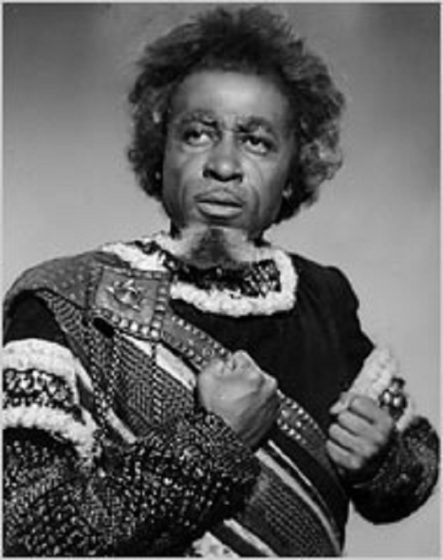 sources:
https://en.wikipedia.org/wiki/Robert_McFerrin