Naseby Rhinehart was a pioneer in developing coursework for athletic trainers at the University of Montana.
Rhinehart was born on May 6, 1911, to Wesley and Crawford Rhinehart on a plantation in Cordele, Georgia. His family moved to Milwaukee, where he attended Lincoln High School.
Rhinehart played football in 1928 and 1929. He was the first black player to be named to the All-City football team. He also won the state title in 1930. After graduation, Rhinehart attended the University of Montana. Rhinehart was one of only two black students at the University of Montana and the only black athlete.
While in college, Rhinehart earned nine athletic letters at Montana in football, basketball and track. He was said to have been the "greatest end in the history of Grizzly football." In 1969, he was named to the "Greatest Grizzlies" football team as an end, beating out Earl "Click" Clark (long-time atheltic trainer at the University of Washington) for the honor.
Rhinehart graduated in 1935 with his B.A. in Physical Education and was planning on going back to Milwaukee to be a police officer, when he was asked to be the athletic trainer at Montana. He accepted the job.
Rhinehart served as a state manager in the original NATA and as chair of the Membership Committee in the current NATA. In 1971, he was one of the first athletic trainers to develop an athletic training curriculum. He served as an athletic trainer for the U.S. track and field team at the 1972 Olympics. He retired from Montana in 1982. Rhinehart was inducted into the NATA Hall of Fame in 1967. He died on June 11, 1991, at age 80.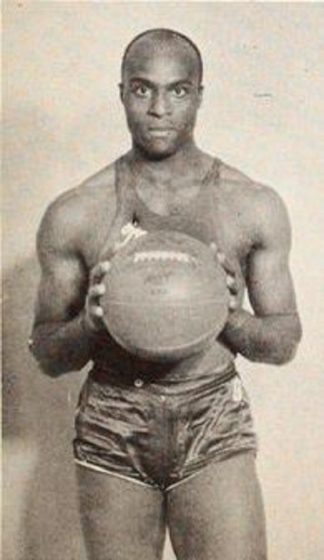 source:
http://athletictraininghistory.com/at/nasebyrhinehart.html