By Lestey Gist, The Gist of Freedom
Today is Harriet Tubman Day! 1820 – March 10, 1913
Known as "Moses," after the biblical hero who delivered the Hebrews from slavery in Egypt, Harriet Tubman was the most famous conductor of the Underground Railroad. Born into slavery in Dorchester County, Maryland, Tubman fled to Pennsylvania in 1849. After freeing herself from slavery, this abolitionist returned to Maryland and rescued members of her family and others. It is believed that she made "dozens" of trips into the South and, over a period of ten years, conducted approximately 300 people to freedom i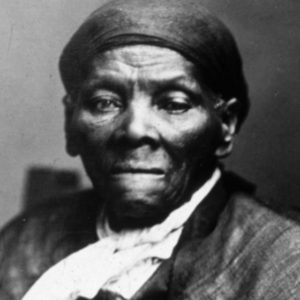 n the North without ever losing any of her charges.
Her formula for success was quite simple: although she frequently changed her routes leading to the North, Ms. Tubman always began the escapes on Saturday nights. This was significant for two reasons. First, slaves were often not required to work on Sunday. Therefore, their owners might not notice their absence until Monday morning. Secondly, newspapers would not be able to report runaway slaves until the beginning of the week. These two facts often gave Tubman and the escapees enough time to get a head start to their destination in the free states.
During the American Civil War, Tubman moved to South Carolina where she served as a nurse, scout, and spy for the Union Army. She also helped prepare food for the 54th Massachusetts Regiment, a heroic band of African-American soldiers who were known as the "Glory Brigade" after the fierce battle at Fort Wagner in 1863. She was never paid for her services, but she received an official commendation for her war effort.
Harriet's Return…reaches inside its heroine's thoughts all the way to her soul…The playwright supplies Harriet with "voices" who embody, among other flesh-and-blood characters, the voices inside Harriet's head that guide her to her choices…The play imitates its heroine's pragmatism in a particularly moving way.
Laurie Winer, Los Angeles Times.
"Before the ship's owner could arrest them under the 1793 Fugitive Slave Law, a group of 6 black women rushed into the state Supreme Court. While the attorney for Morris was addressing the judge, Someone in the spectator's section shouted, "Go, go." Whereupon A colored woman "of great size," who scrubbed floors for a living, threw her arms around the neck of one officer, Immobilizing him while the other colored people rushed to the bench and bore Eliza and Polly Ann down the courthouse steps and shoved them into a waiting carriage.
Delaware Governor Markell officially proclaims March 10th as Harriet Tubman Day! In honor of this proclamation, the Delaware Department of Transportation will be unveiling the Harriet Tubman Underground Railroad Byway Corridor Management Plan and presenting "Ten for the Tenth" activities, beginning with this date and culminating with the centennial of Harriet Tubman's death.

This Scenic Byway features true stories and real sites associated with Harriet Tubman and other freedom loving people who participated in the region's vast Underground Railroad networks. This Scenic Byway connects key historic landscapes, home sites, buildings, and places of cultural significance that tell a remarkable story of the struggle for freedom, and the brave individuals who helped make that dream a possibility for thousands of men, women, and children born into slavery.
The Inaugural Delaware Harriet Tubman Commemorative 2 mile walk, ride, run, and race event recognizing the 100th Anniversary of Conductor Harriet Tubman's death will take place on Sunday, March 10, 2013.
The two-mile walk/run will take place in northern Delaware at the Riverfront area, a motorcycle ride from the Pa. border to the Riverfront and a 12-mile relay from Sandtown at Maryland/DE border to Camden.
Source: Facebook