In the 1880's, the city of Buxton, Iowa, was known as being "a black man's town." Although the community was mixed with different ethnic groups, African Americans dominated the city.
In 1890, the town welcomed J.E. Buxton, an agent for the Consolidated Coal Company (CCC), part of the Chicago and Northwestern Railway Company. The railway organization had big plans for Iowa that entailed helping fuel their trains. J.E. Buxton's son and successor were soon confronted with the lack of white laborers and frequent strikes. As the business needed laborers, as preferred them to be inexpensive, they decided to hire blacks from the south. The railroad company purchased all the town of Buxton's coal and created steady employment for black workers.
By the 1900s, the town was thriving, and black people were moving in by truckloads. The town had grown large enough to be the largest unincorporated city in the nation. As an unincorporated city, the townspeople did not have a town council, police department, or a mayor. People loved living in the town, but it could be risky and dangerous at times. By 1905, Buxton had around 2,700 African Americans and 1,991 Europeans, mostly of Swedish, Welsh, and Slovak descent.
According to records, there was no overt segregation in Buxton. African Americans born in the city can attest to the lack of racial discrimination, as some mention having no knowledge of such a concept until they left the area. Schools were racially integrated and taught by both black and white instructors. The CCC also treated blacks and whites equally, with regards to housing and employment matters.
The town also had an impressive list of professional workers, such as Dr. E.A. Carter, George H. Woodson, and Samuel Joe Brown. Dr. Carter was the first black person to graduate from the University of Iowa Medical School.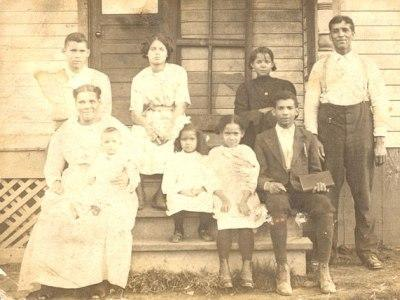 Buxton changed during the start of World War I in France. The town reached its peak in coal production, and this caused the black population to slowly decline. Town fires destroyed buildings and homes, and by 1919, there were only a few hundred of people left. In 1923, the coal company moved its headquarters and sold out to Superior Coal Company in 1925. Buxton mine closed in 1927.
sources:
http://www.theroot.com/photos/2011/01/black_towns_in_america_disappeared_from_the_history_books.html
http://www.iptv.org/IowaPathways/mypath.cfm?ounid=ob_000293
http://www.blackpast.org/aah/buxton-iowa-1895-1927