Singer Cab Calloway is known for his grand performances at the Cotton Club and his hit songs, "Hi De Ho Miracle Man" and "Minnie the Moocher." Calloway was a singer and bandleader who also appeared in films.
Calloway was born in Rochester, New York, in 1907 as Cabell Calloway III. It was said that he was always a vibrant young man with a significant amount of charm. After finishing high school, Calloway moved to Chicago to study law at Crane College. However, music was always his first love.
In 1928, Calloway formed his own band. "The Alabamians." Following the enormous success of his song "Minnie the Moocher," Calloway became one of the most popular entertainers of the 1930s. By the late 1930s, Cab's band was one of the top grossing acts in jazz and had paved the way for young talents as Dizzy Gillespie, Ben Webster, and Cozy Cole. Unfortunately, by the late '40s, Calloway's poor financial decisions caused the group to go their separate ways. however, it was at Chicago's Sunset Club that the paths of Louis Armstrong and Calloway crossed.
Calloway appeared on The Ed Sullivan Show on March 19, 1967, with Chris Calloway. Later that same year, Calloway co-starred opposite Pearl Bailey as Horace Vandergelder in an all-black cast change of "Hello, Dolly!" on Broadway during its original run.
In the 1980s, Bill Cosby helped establish a scholarship in Calloway's name at the New School for Social Research in Manhattan. The acclaimed musician was also the focus of Janet Jackson's video, "Alright," in which he made a cameo appearance. Calloway died in 1994 at the age of 86.
Posthumously, Calloway's legacy was honored as a influential entertainer and deeply talented musician.. In 1999, he was inducted into the Grammy Hall of Fame, and in 2008, he was an honoree for the Grammy Lifetime Achievement Award.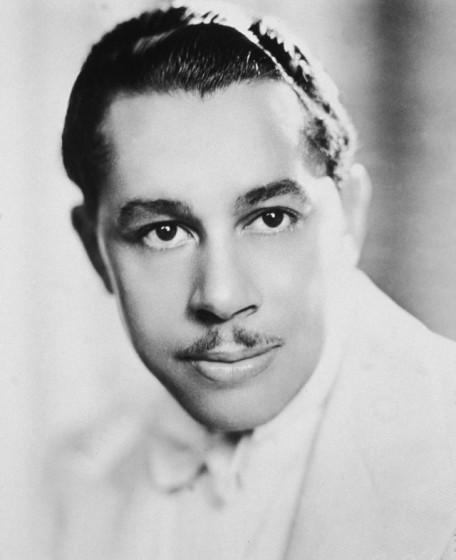 "I'm the Hi-De-Ho Miracle Man,
I can really do wonders, I can,
If you've got the misery,
Bring your misery to me,
I'm that Hi-De-Ho Miracle Man!
I'm the Hi-De-Ho Miracle Man,
I do things on a miracle plan,
If the blues are hangin' 'round,
And the devil's got you down,
See the Hi-De-Ho Miracle Man!

Hi-de-hi!
Ho-oh-oh-oh!

Sister Green came to me for my love recipe,
Said she'd heard about my miracle plan,
Sister Green is now okay,
Takes a treatment everyday,
From the Hi-De-Ho Miracle Man!

He's the Hi-De-Ho Miracle Man!
Hi-de-hi-de-hi-de-hi!
Ho-lo-lo-lo!

Brother Jones lived in sin,
He couldn't stop drinking gin,
And he heeded my miracle plan,
Now he brings his gin to me,
I get drunk instead, you see,
I'm the Hi-De-Ho Miracle Man!

He's the Hi-De-Ho Miracle Man!
Hi-de-hi-de-hi-de-hi!
Ho-oh-oh-oh!

Yesterday, you know, I got a line
From good old Father Divine,
He was jealous of my good miracle plan;
You know, I was cuttin' in, you see,
Now, we're partners, him and me,
I'm the Hi-De-Ho Miracle Man!
Yowza!

He's the Hi-De-Ho Miracle Man!

I'm the Hi-
I'm the Ho-
I'm the Hi-De-Ho Miracle Man!"

songwriter: Cab Calloway, J. Palmer & B. Harding
Source:
http://www.biography.com/people/cab-calloway-9235609