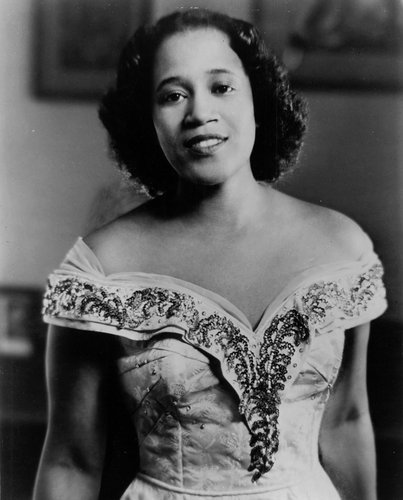 Camilla Williams was an operatic soprano who performed nationally and internationally. She trained with some of the best teachers in New York City, and was the first black person to receive a regular contract with a major American opera company, the New York City Opera.
Williams was born Camilla Ella Williams in Danville, Virginia, to Fannie Carey Williams and Cornelius Booker Williams. Her grandparents and parents were self-taught musicians.
As a young girl, Williams started singing, dancing, and playing the piano at Danville's Calvary Baptist Church. She later trained at Virginia State College, where she earned a B.S. degree. She went on to receive the Marian Anderson Fellowship in 1943 and in 1944.
In 1944, she began performing on the coast-to-coast RCA radio network. By 1946, Williams was the first African-American to receive a regular contract with a major American opera company, making her debut with the New York City Opera in the title role in Puccini's Madama Butterfly.
She continued to sing throughout the United States and traveled to Europe with various other opera companies. In 1951, she sang Bess in the landmark, first complete recording of Gershwin's Porgy and Bess.
In 1963, as part of the civil rights March on Washington, she sang "The Star-Spangled Banner" at the White House and before 250,000 people at the Lincoln Memorial preceding Martin Luther King, Jr.'s "I Have a Dream" speech.
Williams was the first African-American Professor of Voice appointed to the voice faculty of what is now known as the Indiana University Jacobs School of Music in 1977. In 1984 she became the first African-American instructor at the Central Conservatory of Music in Beijing, China.
In 1950, Williams married Charles T. Beavers, a civil rights lawyer who worked with Malcolm X. Camilla Ella Williams died January 29, 2012.
sources:
Danville Museum Honors the Life and Legacy of Camilla Williams
http://oq.oxfordjournals.org/content/18/2/219.abstract
video source:
Youtube