Carl Stokes was a Cleveland native who became politically active at the beginning of the 1960s. During that time Stokes accomplished what no other did before him: In 1967, he became the first black elected mayor of a major American city.
Stokes was born in Cleveland, the son of Louise (Stone) and Charles Stokes, a laundryman who died when Carl was three years old. He and his brother, politician Louis Stokes, were raised by their mother in Cleveland's first federally funded housing project for the poor, Outhwaite Homes.
Stokes was a good student but dropped out of high school in 1944. He worked briefly at Thompson Products (later TRW), then joined the U.S. Army at age 18. After his discharge in 1946, Stokes returned to Cleveland and earned his high school diploma in 1947. He attended several colleges before earning his bachelor's degree from the University of Minnesota in 1954. He graduated from Cleveland-Marshall College of Law in 1956 and was admitted to the Ohio bar in 1957. While studying law he was a probation officer. For four years, he served as assistant prosecutor and became partner a law firm.
He was elected to the Ohio House of Representatives in 1962, where he served three terms. By the late 1960s, he was able to carve out a district that could elect him to Congress, but deferred to his brother Louis Stokes who represented Cleveland in the US House of Representatives for three decades. Stokes narrowly lost a bid for mayor of Cleveland in 1965. His victory two years later drew national attention, as he was the first black mayor of one of the ten biggest cities in the United States.
From 1983 to 1994, he served as municipal judge in Cleveland. President Bill Clinton then appointed him U.S. Ambassador to the Republic of Seychelles. Stokes was awarded 12 honorary degrees, numerous civic awards, and represented the United States on numerous goodwill trips abroad by request of the White House. In 1970, the National League of Cities voted him its first black president-elect.
He was diagnosed with cancer of the esophagus while serving as Ambassador to the Seychelles and placed on medical leave. He returned to Cleveland and died at the Cleveland Clinic.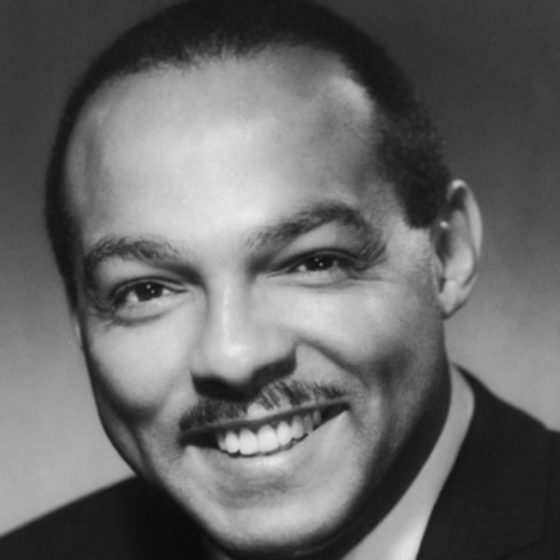 source:
https://en.wikipedia.org/wiki/Carl_Stokes