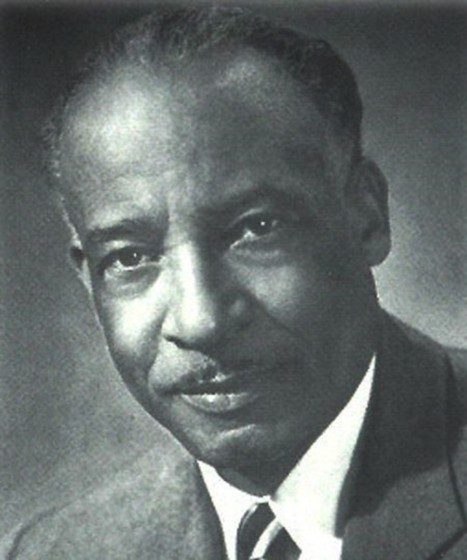 William Dawson was a composer, choir director and professor. He is widely known for his arrangements of traditional African-American spirituals which have been published in the United States.
William Levi Dawson was born in Anniston, Alabama, and ran away from home at the age of 13 to attend Tuskegee Institute, where he studied piano and composition, and participated in the band and choir. He later graduated from Horner Institute of Fine Arts with a Bachelor of Music.  Dawson also studied at the Chicago Musical College with professor Felix Borowski, and then at the American Conservatory of Music where he received his master's degree.
Early in his career, Dawson served as a trombonist both with the Redpath Chautauqua and the Civic Orchestra of Chicago. His teaching career began in the Kansas City public school system, which was later followed by a tenure with the Tuskegee Institute from 1931–1956. During this period, he appointed a large number of faculty members that later became well known for their work in the field.
Besides chamber music, he is also known for his contributions to both orchestral and choral literature. His best-known works are arrangements and variations on spirituals; his Negro Folk Symphony of 1934 garnered a great deal of attention at its world premiere, held by Leopold Stokowski conducting the Philadelphia Orchestra.
His most popular spirituals include "Ezekiel Saw the Wheel", "Jesus Walked the Lonesome Valley", "Talk about a Child That Do Love Jesus" and "King Jesus Is a-Listening". Dawson was elected to the Alpha Alpha Chapter of Phi Mu Alpha Sinfonia, the music fraternity in 1977. William Levi Dawson died on May 2, 1990.
Sources:
http://www.tuskegee.edu/student_life/student_organizations/choir/william_l_dawson_tribute.aspx
http://www.lamc.org/performances/bios/2013-06-02-american-songs-and-spirituals