Billy Eckstine was an extraordinary singer known for his sophisticated form of balladry. Although he was considered to not be a jazz musician, he loved working with other young jazz musicians.
Eckstine was born in 1914 and grew up in Washington, D.C. He began singing at age eleven. However, it was not until he was in his late teens that he decided to pursue a career in music. Eckstine attended Armstrong High School and was contemplating pursing a career in either singing or football. He won a sports scholarship, but broke his collarbone, which actually was the deciding factor for him.
After high school, Eckstine attended St. Paul Normal and Industrial School and later went on to enroll at Howard University. After only a year of college, he won an amateur music contest at the Howard Theater and decided to sing full-time. After moving to Chicago, Eckstine joined Earl Hines' Grand Terrace Orchestra in 1939, staying with the band as vocalist and trumpeter until 1943.
He eventually formed his own band with the intentions to have them work as his background singers. He grouped together young bebop musicians and found himself the leader of the first bebop big band. During the band's four-year existence, its ranks were graced by Wardell Gray, Parker, Billy Gillespie, Gene Ammons, Dexter Gordon, Miles Davis, and several others.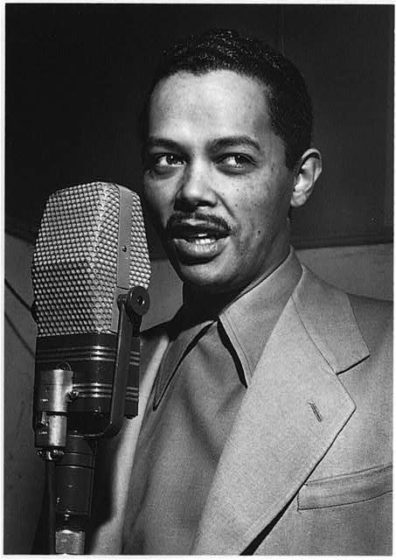 The band folded in 1947, but had already served as an inspiration to Gillespie, who formed his own bebop big band that year. Eckstine's commercial recordings during the life of the big band were mostly ballads. During his long career, Eckstine had many hit records including "Jelly Jelly," "Skylark," "Everything I Have Is Yours," "I Apologize," and many others. Eckstine died in 1993.
sources:
http://aaregistry.org/historic_events/view/billy-eckstine-voice-distinction
https://en.wikipedia.org/wiki/Billy_Eckstine