Wayman "Red" Longley was a Negro League baseball player from 1931-1950 and occasionally served as a Negro League baseball umpire.
Longley born September 7th, 1909 in Little Rock, AR, he was the son of William and Ora Longley.
Longley played semi-professional baseball before joining the 1931-1932 Little Rock Grays and the 1933 Little Rock Stars, each in the Negro Southern League. In 1934, after Little Rock withdrew from the league, Longley joined the Memphis Red Sox, with whom he earned a reputation as one of the league's best shortstops during the next two seasons. Longley was selected as the Negro Southern League's starting shortstop in both the 1934 and 1935 North-South All-Star games.
Longley began to play with the Nashville Elite Giants of the Negro Southern League in 1936. He also made a brief appearance with the affiliated Washington Elite Giants of the Negro National League during the same season. The following year, however, Longley returned to Memphis and began a long tenure with Red Sox, who joined the new Negro American League in 1937.
In 1942, Longley took a break from baseball and returned to Little Rock where he worked as a laborer. He also umpired Negro league games in Little Rock during the baseball season before returning to the Memphis Red Sox in 1943.
Longley played his final season in the Negro leagues in 1951 with the New Orleans Eagles, a Negro American League team strongly association with Memphis. Longley died in Memphis in July, 1977.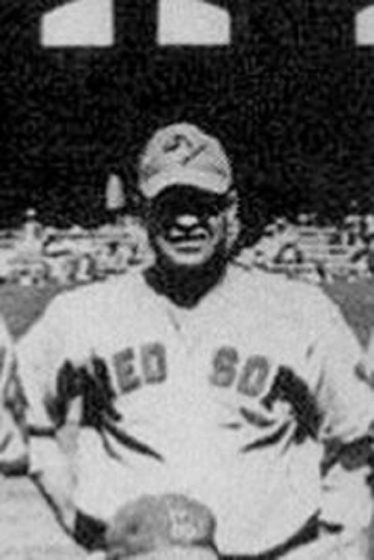 source:
http://arkbaseball.com/tiki-index.php?page=Red+Longley&structure=Negro+League+Baseball