Charles Clarence Dawson was one of the leading black artists and designers during the 1920s and 30s. He is best known for his illustrated advertisements for beauty schools and products for Annie Malone's Poro College and Valmor Products, which were targeted toward black consumers.
Dawson was born to a hard-working middle-class family in Brunswick, Georgia. He attended Booker T. Washington's famed Tuskegee Institute. He studied drafting with architect Walter Bailey for two years but left the school in 1907 to move to New York, where he became the first black student to be admitted to the Art Students League.
Dawson worked odd jobs to help pay for his tuition. With the money he saved while working in a Pullman buffet club car, he was able to attend the Art Institute of Chicago. The school was able to help Dawson pay for his tuition with odd jobs. Dawson became involved in several student organizations and was a founding member of the Arts and Letters Society, which was the first black artists collective in Chicago.
In 1971, after graduation and weeks after the United States entered World War I, Dawson entered officer training in the segregated army. After the war, Dawson returned to Chicago. He played a big role in both the cultural and economic rise of blacks in the 1920s.
From 1919 to 1922, he worked as a salesman and account manager for a downtown firm called Chicago Engravers, where he served black and white clients. Dawson was the only black artist to have a substantial role in the 1933–1934 Century of Progress Fair; he received a commission for a mural illustrating the Great Migration for the National Urban League's display in the Hall of Social Science. Dawson died in 1981.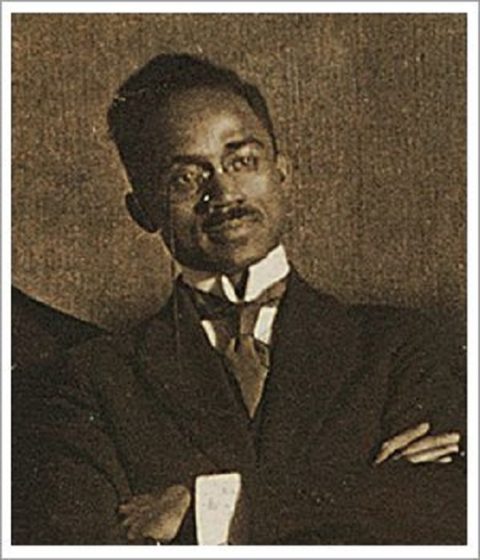 source:
http://www.aiga.org/design-journeys-charles-dawson/